33. John3 Purnell (John2, Thomas1) was born about 1725. John died before June 21, 1765 in Worcester Co., MD.
He married Mary (wife of John Purnell) about 1748. John does not appear on the Tax List in his father's household in 1740, so he was not yet age 16 in 1740. His father called him "youngest son," and left him "Purnells Lot," "Mattapany Marsh," and "Brothers Love." John was not named in his mother's will; however, his son, Robert, was called "grandson."
Administration account of June 21, 1765 Worcester Co. shows appraisers: Bowdoin Robins & Nehemiah Holland, creditors: Martha Selby & Thomas Parramore, and next of kin: Martha Selby and Hezekiah Purnall, with administrator: Mary Purnall. (Vern Skinner, Jr., Abstracts of the Inventories of the Prerogative Court 1763-1766, Brookeville, MD, 1989) Administration of his estate was submitted August 22, 1766 by Mary Holland, administrator, wife of William Holland. Deceased was former guardian of Fisher Walton. (notes of F. Edward Wright)
NOTE: some genealogies of this family show the son of John Purnell d. 1742 was John Purnell b. February 6, 1715, d. 1783, m. Comfort Armstead June 7, 1743 Worcester Co., MD. Children for this John 1715-1783 are shown in various genealogies as: William b. May 10, 1745, d. February 27, 1820 in Caroline Co., MD, m. Ann Sylvester in 1770; Armistead Purnell b.c. 1744 m. Julia Comfort Outten; John Purnell d. 1788 Worchester; Malvina Purnell; Frank Purnell; Matthew Purnell; Louisa Purnell; and Major James Purnell. This family and the connection of John 1715-1783 appears to go back to a submission by Carrie Purnell b. 1868 to National Society of Daughter of Founders & Patriots of America, which papers are on file at the DE Archives. Tax Lists, will of Martha Selby, land abstracts and next of kin for John Purnell d.c. 1765 show this John Purnell 1715-1783 was NOT the son of John Purnell d. 1742 & Martha Bowen d. 1780.
John Purnell and Mary(wife of John Purnell) had the following children:

+ 121 i. Robert4 Purnell was born before 1766.

122 ii. John Purnell was born before 1766. John died before January 5, 1789 in Worcester Co., MD. In her 1780 will, Martha Selby named grandson, John, but did not give a surname. John Purnell d. 1742 left "Brother's Love" to his son, John. The 1783 tax list shows a John Purnell of John with 357 acres of "Brother's Love" in Mattapony Hundred. (Ruth T. Dryden, Worcester Land Records) Will dated February 19, 1788, probated January 5, 1789 named wife Elisabeth and brother, Robert, as executors. (Vernon L. Skinner, Worcester Co. Will Bk JW13, f.222) In 1789, Robert Purnell, wife Nancy, and Elizabeth Purnell, widow of John Purnell, sold 5A of "Purnell's Lot," another piece of property left by John Purnell d. 1742 to his son, John. Robert Purnell and Betsey/Elizabeth Purnell are shown as executors of the estate of a John Purnell in orphans court records 10/15/1790, 12/17/1790, 2/11/1791 and 4/15/1791. At the April 15, 1791 court, receipts from Elizabeth Purnell & Robert Purnell presented to Thomas Mitchell, Admin. of Zadock Wright; and Thomas Mitchell was to file deposition proving he had paid ten pounds to Isaac Purnell. (David V. Heise, Worcester Co. MD Orphans Court Proceedings, Vol. 1)

Return to Table of Contents or Index

Go to Next Page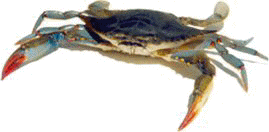 >>> Advertise Here <<<