121. Robert4 Purnell (John3, John2, Thomas1) was born before 1766. Robert died 1807 in Worcester Co., MD.
He married twice. He married Nancy (wife of Robert Purnell) before 1789. He married Elizabeth Betsey Reed in Worcester Co., MD, 1800. A Robert Purnell, Private, served in the Worcester Militia, Wicomico Battalion, under Captain Fisher Walton's Company, 1st Class, July 15, 1780. (Henry C. Peden, Jr., Revolutionary Patriots of Worcester & Somerset Cos. MD, Willow Bend, Westminster, MD, 1999, p. 239) He was named in his grandmother, Martha Selby's, 1780 will. Robert was called brother by John Purnell d. bef. 1/5/1789 and served as executor for this estate.
Will dated March 12, 1801, probate March 27, 1807, named son, John, and left him land, daughter, Peggy, and wife Elizabeth. Admin. bonds by Thomas Mitchell, Robert Nairne, Mathias Davis. (Ruth T. Dryden, Worcester Co. MD Wills, MH, f.71 & JBR, f.336-7)
"Purnell's Lot" which was left by Thomas Purnell to his son, John. John d. 1742 left to his son, John, and it was in the possession of Robert Purnell, wife Nancy, in 1789. In 1809, Kellam Lankford with wife Margaret, daughter of Robert Purnell, were in possession. (Ruth T. Dryden, Worcester Land Records)
Robert's wife was named Nancy in 1789. His wife's name in his 1801 will was Elizabeth. Children: John Purnell d. aft. 1801, Margaret m. 1/17/1803 Kellam Lankford.
Martha Purnell, widow of Major John Purnell, sold in 1808 "Brother's Love." (Ruth T. Dryden, Worcester Land Records) A Patty Purnell married a John Purnell in 1797. This is probably Martha Purnell, daughter of Elisha d. 1800 & Mary Ayres Purnell. This Major John Purnell is most probably the son of Robert. (Mary Beth & Vanessa Long, Worcester Co. Marriage Licenses)
Robert Purnell and Nancy(wife of Robert Purnell) had the following children:

351 i. Margaret "Peggy"5 Purnell. She married Kellam Lankford in Worcester Co., MD, 1803.

352 ii. John Purnell (Major). John died about 1808 in Worcester Co., MD. He married Martha Patty Purnell in Worcester Co., MD, 1797. Martha was the daughter of Elisha Purnell and Mary Ayres. Martha died after 1806. Patty Purnell married in 1797 John Purnell. (Melanie A. Merryweather, The Purnell Family; Long, Worcester Co. MD Marriage Licenses). This was probably Major John Purnell d. 1806, son of Robert Purnell d. 1807. Martha Purnell, widow of Major John Purnell, sold "Brothers Love" in 1808. (Dryden, Worcester Land Records) William Lankford was appointed guardian to John Purnell, orphan of Robert, at February Court, 1807. (Orphans Court Records, Worcester Co., MD, transcribed by Sue Hurley, Ocean City Lifesaving Museum); December Court 1808, new guardian, William Holland, Sr., named for John Purnell orphan of Robert Purnell. (Orphans Court Records, Worcester Co., MD, transcribed by Sue Hurley, Ocean City Lifesaving Museum)

Return to Table of Contents or Index

Go to Next Page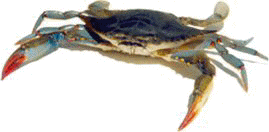 >>> Advertise Here <<<