101. Mary4 Outten (Sarah3 Purnell, John2, Thomas1) birth date unknown.
She married Daniel Sturgis about 1730. Daniel was born about 1708. Daniel was the son of John Sturgis(Jr.) and Priscilla Hill. Daniel died 1749 in Worcester Co., MD. Daniel had his own household in 1733. He received land from his father in 1739. He left part of tract "Robinsons Inheritance" to his sons, John Outten Sturgis and Shadrack Sturgis, in 1749. (Ruth T. Dryden, Worcester Land Records) John's will was written as he was dying from "being shott with a ball" on November 11, 1749, probate December 5, 1749. The Maryland Gazette reported "Sturges, Daniel, was shot dead by a person unknown some weeks ago at Matapony Hundred, Worcester County." (Floyd L. Otter, Origins of the Sturgis Family in Virginia and Maryland, Ash Tree Echo, April, 1979, Vol. XIV #2, p. 75-80)
His will gave son John Outten 250A "Inheritance"; wife, Negro man Essix; son Shadrack, dwelling plantation and water mill; son Daniel, Negro Sepie; daughter Elizabeth, Negro Sothey after wife's death; wife, chest, bed & furniture; executor was brother Joshua Sturgis; witness: Joachim White, William Beachboard and Daniel Selby. Widow Priscilla elected to take her thirds. (Worcester Co. MD Wills JW2, f.59, Neil & Leslie Keddie, Family Tree Bookshop) She was called Mary Sturgis in her father's 1733 will.
Mary Outten and Daniel Sturgis had the following child:

+ 311 i. John Outten5 Sturgis (Sr.) was born 1731.

Return to Table of Contents or Index

Go to Next Page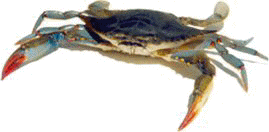 >>> Advertise Here <<<