1027. Sarah Gertrude8 Timmons (Mary Elizabeth7 Selby, Gertrude6 Henry, Sarah "Sally" Elizabeth5 Marshall, Elizabeth4 Purnell, John3, Thomas2, Thomas1) was born in Worcester Co., MD 1844. Sarah died 1900 in Worcester Co., MD.
She married Wilmer Spence Purnell in Baltimore, MD, February 9, 1875. Wilmer was born in Worcester Co., MD January 18, 1843. Wilmer was the son of James Robins Spence Purnell(Dr.) and Mary J. Franklin. Wilmer died August 14, 1904 in Worcester Co., MD. His descendants are traced further in The Littleton Heritage. (Matthew M. Wise, The Littleton Heritage, p. 425)
Wilmer Spence Purnell and Sarah Gertrude Timmons had the following child:

986 i. Harry Selby8 Purnell (MD & Col.) was born September 2, 1879. Harry died December 2, 1946. He married Elizabeth S. Kenley in Worcester Co., MD, April 16, 1903. Elizabeth was born in Baltimore, MD July 17, 1881. Elizabeth was the daughter of Edward Gassaway Kenley and Margaret Campbell Purnell. Elizabeth died December 15, 1978 in Salisbury, MD. He was a graduate of the University of Pennsylvania and Colonel Purnell was a career physician in the U.S. Army. He is buried at Berlin, Worcester, MD.

Return to Table of Contents or Index

Go to Next Page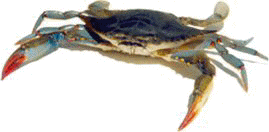 >>> Advertise Here <<<