1143. William Birckhead8 Marshall (Georgianna Caroline7 Purnell, Matthew6, John5, William4, Matthew3, Thomas2, Thomas1) was born in New Town, MD August 29, 1867. The birth record recorded in his father's family Bible appears to call him "Bunkie" or "Burckie." William died July 14, 1937 in Camden, NJ. (W. B. Marshall Bible; notes of Marianne MacMaster)
William Birckhead Marshall and Hannah Daley had the following child:

1359 i. Ruth Veronica9 Marshall was born in Camden, NJ January 23, 1903. Ruth died April 22, 1965. She married twice. She married Edward Jaskolski. She married Richard Phillips.

Return to Table of Contents or Index

Go to Next Page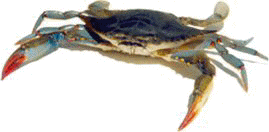 >>> Advertise Here <<<