877. Georgianna Caroline7 Purnell (Matthew6, John5, William4, Matthew3, Thomas2, Thomas1) was born in Worcester Co., MD about 1837. 1850 census shows her age 13.
She married Charles William Birckhead Marshall in Worcester Co., MD, January 15, 1861. The marriage license date is January 15, 1861; however, the date recorded in the family Bible is January 15, 1862.
Charles was born in Somerset Co., MD January 4, 1842. Charles was the son of Robert Henry Marshall and Elizabeth Birckhead. Charles died August 26, 1912 in Philadelphia, PA. Charles' obituary in the Democratic Messenger on August 31, 1912, says he died in Philadelphia on the 26th. He was born near Snow Hill and lived at Pocomoke City until moving to Philadelphia, where he had lived for 25 years. It goes on to say that he was well known on the Eastern Shore of Maryland and Virginia as a publisher, having founded "The Leader" at Crisfield, the "Eastern Virginian" at Onancock, and the "Times" at Salisbury. Three of his sons survived him, Charles, William and Matthew. He was buried at Fernwood Cemetery, Philadelphia, PA.
Much of the information about Charles' family comes from his Bible (New Testament, American Bible Society, 1856), where he noted it his "Book July 30, 1859, New Towne, Md." (Charles .W. B. Marshall Bible)
Georgianna Caroline Purnell and Charles William Birckhead Marshall had the following children:

1141 i. Charles "Charlie" R.8 Marshall was born in New Town, MD November 27, 1862. He married Claire (Kennedy). Charlie was a publisher in Philadelphia. The family Bible says he was born Thanksgiving Day at quarter before midnight. Family members have silver spoons that belonged to his wife, Claire, along with a triple plate tea and coffee service monogramed with a K, salt and pepper shakers, butter dish, and napkins rings. Family members say they think the "K" stood for Kennedy. (W. B. Marshall Bible; notes of Marianne MacMaster)

1142 ii. Georgeann Marshall was born in New Town, MD January 31, 1865. Georgeann died July 5, 1865 in New Town, MD. The family Bible shows she was born at 10pm and died at 10am and cause of death was an overdose of paragoric. (W.B. Marshall Bible)

+ 1143 iii. William Birckhead Marshall was born August 29, 1867.

1144 iv. Matthew Purnell Marshall was born in Onancock, VA March 27, 1876. Matthew died April 5, 1876 in Onancock, VA.

1145 v. Purnell Matthew Marshall was born in Onancock, VA April 23, 1879. Purnell died 1922 in Halifax, CA. Dates taken from W. B. Marshall Bible.

Return to Table of Contents or Index

Go to Next Page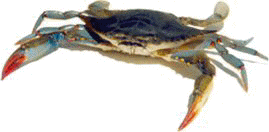 >>> Advertise Here <<<