40. Thomas4 Sturgis (Richard3, John2, John1) was born after 1724. Thomas died 1783 in Worcester Co., MD, at 58 years of age.
He married Sarah Outten. Sarah was the daughter of Abraham Outten and Rhonda Peale. Thomas was under age in 1744. He received 50 acres of land at "Widows Lott" from his mother, Eleanor. 1783 Tax List shows him with "Chance" 1M, 1F.
On November 1, 1783, Thomas gave his daughter, Sarah, and husband John Patrick, 50 acres of "Chance" and "Wildcat." (Liber K, f.581) Entries in Liber K shows several deeds by Thomas to: John Selby 48A Chance; Outten Sturgis 43A Chance; John Sturgis 60A Chance; Richard Sturgis 17A Chance. (Liber K folios 99, 161, 255, 256, 283 researched by Gerald Collins)
Thomas Sturgis and Sarah Outten had the following children:

83 i. Richard5 Sturgis. Richard died after 1780. Richard served in the Revolution as a Private, Worcester Militia, Snow Hill Battalion, Capt. Samuel Smyley's Company; 1777 listed as Richard Sturgiss. Private, Worcester Militia, Wicomico Battalion, Capt. William Handy's Company, 8th Class, July 15, 1780; Private, Maryland Troops, Worcester Co., draughted May 1, 1781. Took the Oath of Allegiance in Worcester Co. in 1778 before the Hon. John Selby (Henry C. Peden, Jr., Revolutionary Patriots of Worcester & Somerset Counties, p. 287)
On March 31, 1780, Richard's father, Thomas, deeded his 17 acres of "Chance." (Liber K, f.282-3 researched by Gerald Collins) He is not cited on the 1783 Tax List or in the 1790 census.

+ 84 ii. Outten Sturgis.

+ 85 iii. John Sturgis.

86 iv. Sarah Sturgis. She married John Patrick.

87 v. William Sturgis. William died 1773. William died intestate.

Return to Table of Contents or Index

Go to Next Page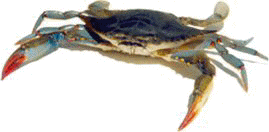 >>> Advertise Here <<<