32. Richard3 Sturgis (Richard2, John1) was born after 1680. Richard died 1744 in Accomack Co., VA, at 63 years of age.
He married Ann (wife of Richard Sturgis). Richard received land in 1721 from his uncle, Daniel Sturgis, at A118 in Accomack County. Richard and his wife, Ann, sold the land in 1725 to John Bagwell. (Ralph T. Whitelaw, Virginia's Eastern Shore, p. 1134) Richard left a will dated April 30, 1744, probated May 30, 1744, in which he named his children and a grand daughter, Betty Sturgis, daughter of John Sturgis, dec'd. (Stratton Nottingham, Wills & Administrations of Accomack Co., VA, p. 142)
Richard Sturgis and Ann(wife of Richard Sturgis) had the following children:

+ 79 i. Absalom4 Sturgis.

80 ii. Sarah Sturgis.

81 iii. Richard Sturgis.

+ 82 iv. John Sturgis.

Return to Table of Contents or Index

Go to Next Page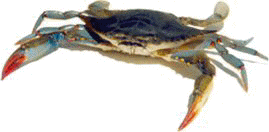 >>> Advertise Here <<<