170. John6 Sturgis (Zadock5, John4, John3, John2, John1) was born 1795. John died 1865 in Worcester Co., MD, at 70 years of age.
He married twice. He married Jane Wilson in Worcester Co., MD, 1820. Jane was the daughter of James Wilson(Dr.) and Sabora Bishop. Jane died before 1826. He married Andesia Evans in Worcester Co., MD, 1826. Andesia was born 1794. Andesia died 1866 in Worcester Co., MD, at 72 years of age. (birth & death - cemetery records) John married twice, his first wife being the widow of his brother, Littleton. John had three other daughters by Andesia Evans, all born between 1830 and 1840; all appear to have died young. The 1850 census shows John & Jane Sturgis with Sally M. Q. Sturgis and Martha A. Purnell, age 9, in their Worcester Co. household.
John's will was dated July 20, 1865 and filed August 8, 1865, naming daughter Mary J. Sturgis, 18 acres, son Zadock; sureties H.R. Pitts, J. H. Sturgis, Robert Franklin. Inventory filed August 2, 1865; amount: $967.30. List of Debts, amount: $600.00. Accounts September 11, 1866. Payments to both children. (TT#8/433, EH#5/123 (or 270), EH#5/127, TPP#6/459)
John Sturgis and Jane Wilson had the following children:

+ 226 i. Zadock7 Sturgis was born about 1822.

227 ii. William Thomas Kennedy Sturgis was born in Worcester Co., MD January 25, 1825. William died before 1830. Worcester Parish Register.
John Sturgis and Andesia Evans had the following child:

228 iii. Mary Ironshire Sturgis was born in Worcester Co., MD July 6, 1828. Mary died about 1915 in Worcester Co., MD. Birth from St. Martin's Parish Register. Will of 1915 named her heir as Alfred H. Holby of Philadelphia, PA. (Worcester Co. Wills, EPD#10:352, Inventory Liber EPD#16:174, Accounts Liber EPD#17:156-research by Vern Skinner)

Return to Table of Contents or Index

Go to Next Page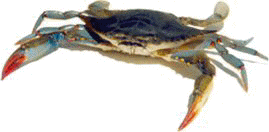 >>> Advertise Here <<<