1055. Severn Eyre9 Parker (of Northampton Co.) (Margaret "Peggy"8 Eyre, Severn7, Bridget6 Harmanson, Elizabeth5 Yeardley, Sarah4 Michael, Elizabeth3 Thorowgood, Adam2, William1) was born July 19, 1787. Severn died October 21, 1836 at 49 years of age.
He married twice. He married Maria Teackle Savage in Northampton Co., VA, July 13, 1811. Maria was born in Northampton Co., VA April 7, 1792. Maria was the daughter of Thomas Lyttleton Savage and Mary Burton Savage. Maria died November 7, 1815 at 23 years of age. He married Catherine Godden Purnell June 26, 1822. Catherine was born in Worcester Co., MD March 22, 1796. Catherine was the daughter of George Purnell(Mjr.) and Esther Robins. Catherine died November 21, 1848 at 52 years of age. Catherine was named in the will of Littleton Robins in 1815. Catherine lived in Northampton Co., VA. (Worcester Chancery Court May 2, 1836) (dates-Matthew Wise, The Littleton Heritage, p. 221)
Severn Eyre Parker(of Northampton Co.) and Maria Teackle Savage had the following child:

1432 i. Margaret Eyre10 Parker was born October 13, 1814. Margaret died October 4, 1839 at 24 years of age. She married George Parker Upshur. George was born March 8, 1799. George died November 3, 1852 at 53 years of age.
Severn Eyre Parker(of Northampton Co.) and Catherine Godden Purnell had the following child:

1433 ii. Katherine Purnell G. Parker was born May 30, 1834. Katherine died June 29, 1907 at 73 years of age. She married Robert Spady Costin December 7, 1852. Robert was born December 18, 1828. Robert died January 24, 1893 at 64 years of age. (notes of Bill Wilkins shows a "?" at the marriage to Robert S. Costin)

Return to Table of Contents or Index

Go to Next Page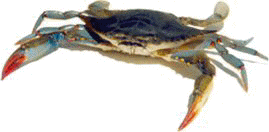 >>> Advertise Here <<<