1060. William Littleton9 Eyre (Jr.) (William Littleton8, Severn7, Bridget6 Harmanson, Elizabeth5 Yeardley, Sarah4 Michael, Elizabeth3 Thorowgood, Adam2, William1) was born November 15, 1806. William died July 11, 1852 at 45 years of age.
He married Mary Burton Savage 1828. Mary was born April 2, 1804. Mary was the daughter of Thomas Lyttleton Savage and Mary Burton Savage. Mary died November 4, 1866 at 62 years of age.
William Littleton Eyre(Jr.) and Mary Burton Savage had the following children:

1434 i. John10 Eyre was born November 30, 1828. John died July 17, 1829 at less than one year of age.

1435 ii. Severn Eyre was born August 15, 1831. Severn died July 9, 1914 in Northampton Co., VA, at 82 years of age. He married Margaret "Maggie" Stratton Parker in Northampton Co., VA, January 19, 1865. Margaret was born November 17, 1840. Margaret was the daughter of John Stratton Parker and Anne Elizabeth Floyd. Margaret died September 14, 1899 at 58 years of age. Margaret and Severn are buried at Eyre Hall, Northampton Co., VA.

Return to Table of Contents or Index

Go to Next Page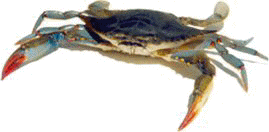 >>> Advertise Here <<<