560. Mary7 Sayer (Katherine6 Walke, Thomas5, Mary4 Lawson, Ann3 Keeling, Ann2 (Thorowgood), William1 Thorowgood) birth date unknown. Mary died before May 7, 1724.
She married three times. She married William Moseley (Capt.)(Jr.) before 1699. William was the son of William Moseley(Capt.) and Mary Gookin. She married Adam Thorowgood (III)(Lt. Col.) before July 1700. Adam was born 1662. Adam was the son of Adam Thorowgood(II)(Lt. Col.) and Frances Yeardley. Adam died 1709 in Princess Anne Co., VA, at 47 years of age. He died before April 1, 1709. In 1706, a John Bibbery willed about 70 acres to Adam's 2nd son, John, with reversion to Adam's 1st son Francis. (Creecy Chart) He was Sheriff in 1701 and a member of the House of Burgesses from 1702-1706. He owned 700 acres in Princess Anne County in 1704. Adam sat as Justice October 7, 1708. Princess Anne Co. Deeds & Wills Book 3, p. 143 mentions five children of Adam and Mary; on p. 175 of the same book, division of Negroes was among three children; p. 504 indicates these children as Francis, Margaret and John on July 3, 1723. By April 6, 1726, son John is described as "only surviving son in Princess Anne Co. Deed Book 4, p. 60. (Meyers & Dorman, Adventurers of Purse & Person, p. 618)
She married Robert Kingman (Capt.) 1711.
Adam Thorowgood(III)(Lt. Col.) and Mary Sayer had the following children:

111 i. Margaret5 Thorowgood. Margaret died after 1723. She was not married in 1723. John Harvie Creecy's chart shows she had at least two sisters who are unidentified.

112 ii. John Thorowgood. John died before March 3, 1735 in Princess Anne Co., VA. He married twice. He married Elizabeth Cocke before 1725. Elizabeth was the daughter of Christopher Cocke(Capt.). Elizabeth died before 1730. He married Sarah Poole about 1730. Sarah was the daughter of (Mrs.) Esther Poole. Sarah died before September 6, 1743. His widow, Sarah, refused to administer the estate so the sheriff sold at public outcry. (Creecy Chart)

113 iii. Francis Thorowgood. Francis died before 1726. Purse & Person shows that Francis, son of Adam and Mary, died by 1726, when his brother, John, was called "only surviving son of Adam Thorowgood." Mr. Creecy's chart shows Francis, son of Adam and Mary, as marrying Amy Lovett and living until 1740. Purse & Person shows the Francis who married Amy Lovett was the son of Francis Thorowgood & Ann Brittingham.
Various entries in Deeds & Wills of Princess Anne Co., VA indicate that Francis, son of Adam and Mary, did not marry nor have children and that he apparently died before April 6, 1726. (Meyers & Dorman, Adventurers of Purse & Person, p. 618)

Return to Table of Contents or Index

Go to Next Page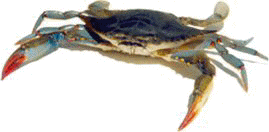 >>> Advertise Here <<<