561. John7 Woodard (John6, Mary5 Martin, Joel4, Ann3 Keeling, Ann2 (Thorowgood), William1 Thorowgood) was born about 1695. John died 1765 in St. Marys Parish, Edgecomb Co., NC, at 70 years of age. Will dated February 11, 1765, probate date July 10, 1765. (David B. Gammon, Abstracts of Wills Edgecomb Co. NC 1732-1792, 1992, Raleigh, NC)
He married Margaret (wife of John Woodard) about 1717. On July 9, 1724, Gov. Hugh Drysdale granted John 100A north of Main Blackwater Swamp begin county lne 'twixt Isle of Wight and Nansemond lands of John Butler 10 shilings' (Cavaliers & Pioneers Vol. III, p. 271; VA Land Patent Bk 12, p. 84) This land was situated about two miles south-southeast of the present town of Franklin. John Woodwerd and wife, Margaret (signed "X") of Edgecomb Co. NC sold this tract to Henry Hedgepeth for 15lb sterling on August 1, 1748, witnessed by Isaac Fleming, William Murfree and James Holland. (Isle of Wight Co. DB8, 1747-1752, p. 160-2; Cavaliers & Pioneers Vol. II, p. 272)
On April 27, 1754 John patented 495A adjoining William Barnes north of Contentnea Creek, Edgecomb Co., NC (NC Patent Bk 11, p. 294) This was probably 2-3 miles northwest of Stantonsburg, in what is now Wilson County. The minutes of the Edgecomb County Court mentioned John for the first time on June 26, 1761 and he was appointed overseer of some road work September 29, 1762. (Minutes of the Edgecomb Co. Court, State Archives at Raleigh; notes of Hugh Johnson of Wilson, NC)
John's will named his wife, Margaret, two slaves and the use of the home plantation; son John Woodard, one slave at his mother's death and the still; son Elisha to have the home plantation and one slave after his mother's death; son and executor Thomas Woodard, one horse and 5lb proclamation money; daughter Ann Langston, wife of Leonard Langston, two slaves; daughter Mary Lee, one slave; granddaughters Sarah Langston and Elizabeth Langston reversional interest in their mother's slaves; daughter Sarah Holland, wife of James Holland, one slave; granddaughters Margaret Brown, daughter of Mary Lee, reversional interest in her mother's slave; witnesses: James Barnes, John Dew or Drew and Stephen Cobb.
References: Robert Handley; notes of Hugh Buckner Johnson, Wilson, NC; notes of C. Glen Johnson; Charles McIntoch, Ages of Lower Norfolk County People, William & Mary Quarterly Vol. XXV, #1, July 1916; Nell Marion Nugent, Cavaliers & Pioneers 1666-1695, Richmond State Library, Richmond, VA, 1977; Nell Marion Nugent, Cavaliers & Pioneers 1735-1815, Richmond State Library, Richmond, VA, 1977; Meyer & Dorman, Adventures of Purse & Person, Dietz Press, Richmond VA, 1987; Helen Haverty King, Historical Notes of Isle of Wight Co VA, Board of Supervisors, Isle of Wight Co VA, 1993; Blance Adams Chapman, Wills & Admin of Isle of Wight Co VA 1647-1800, Smithfield, VA; William Lindsay Hopkins, Isle of Wight Co VA Deeds 1720-1736 & Deeds 1741-1749, Southside VA Publishing Co., Richmond VA, 1994; David B. Gammon, Abstracts of Wills Edgecomb Co NC 1732-1792, Raleigh, NC, 1992; Stephen E. Bradley, Jr., The Wills of Nash Co NC 1777-1848, Keysville, VA, 1992; Weynette Parks Haun, Edgecomb Co. NC Court Minutes 1744-1762, Durham NC, 1985; Weynette Parks Haun, Johnston Co NC Abstracts: Deed Books, Durham, NC, 1981; Howard Langston, Langston Family: 500 Years; Terry Don Woodward, Faint Trails, The Woodward Family History; Randle C. Woodard, A History of Woodards
John Woodard and Margaret(wife of John Woodard) had the following children:

832 i. John8 Woodard. He made a will September 15, 1783. He married first Sarah or Martha. He married second Mary, who married John Roan after his death.

+ 833 ii. Ann Woodard.

834 iii. Mary Woodard. She married Joshua Lee.

835 iv. Sarah Woodard. She married James Holland.

+ 836 v. Thomas Woodard(Sr.) was born about 1718.

837 vi. Elisha Woodard was born in Isle of Wight Co., VA 1728. Elisha died 1798 in Edgecomb Co., NC, at 70 years of age. He married Mary(wife of Elisha Woodard).

Return to Table of Contents or Index

Go to Next Page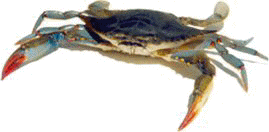 >>> Advertise Here <<<