1077. Mary Ann Francis9 Wilson (Margaret "Peggy" Custis8 Tompkins, John7, Anne6 Kendall, Sorrowful Margaret5 Custis, Margaret4 Michael, Elizabeth3 Thorowgood, Adam2, William1) was born August 2, 1802. Mary died October 14, 1862 at 60 years of age.
She married Edward Stratton in Northampton Co., VA, October 13, 1819. Edward was born April 13, 1799. Edward was the son of John Stratton and Lucy Digges. Edward died May 9, 1827 at 28 years of age. Buried at Elkington, Northampton Co., VA. Buried at Wellington, Northampton Co., VA.
Mary Ann Francis Wilson and Edward Stratton had the following children:

1443 i. John10 Stratton was born August 21, 1820. John died August 10, 1823 at 2 years of age.

1444 ii. William Edward Stratton was born August 26, 1822. William died September 27, 1828 at 6 years of age.

Return to Table of Contents or Index

Go to Next Page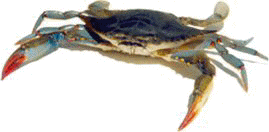 >>> Advertise Here <<<