1082. Ann Wise9 Stratton (Esther8 Parsons, Thomas7, William7, Elizabeth "Betty"6 Cable, Sorrowful Margaret5 Custis, Margaret4 Michael, Elizabeth3 Thorowgood, Adam2, William1) was born July 18, 1801. Ann died after 1832.
She married William Kennard 1827. William was born January 12, 1794. William died June 16, 1877 at 83 years of age.
Ann Wise Stratton and William Kennard had the following children:

1445 i. Sally Stratton10 Kennard was born April 22, 1829. Sally died August 22, 1917 at 88 years of age. She married John Evans Nottingham in Northampton Co., VA, October 22, 1851. John was born October 10, 1828. John was the son of Leonard Bell Nottingham and Emeline Waddey. John died October 12, 1902 at 74 years of age. His body was interred in Eastville, Northampton Co., VA, Christ Church. (Bill Wilkins)

1446 ii. Ann Wise Stratton Kennard was born July 19, 1832. Ann died July 24, 1848 at 16 years of age.

Return to Table of Contents or Index

Go to Next Page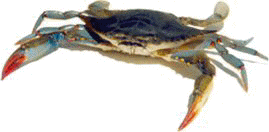 >>> Advertise Here <<<