99. Solomon5 Bunting (William4, Smith3, Jonathan2, William1) was born November, 1785. (determined by age and death date on tombstone) Solomon died July 11, 1850 in Accomack Co., VA, at 64 years of age. Will dated April 29, 1846, probate August 26, 1850. (Accomack Co. Wills Reel 73, 1846-1882, p. 85, VA State Archives) Tombstone date of death. (Mihalyka & Wilson, Graven Stones)
He married twice. He married Susanna C. Bradford in Accomack Co., VA, November 6, 1810. Jacob Bradford security. (Nora M. Turman, Marriage Records of Accomack Co. VA 1776-1854)
Susanna was born about 1779. She died at age 51. (Mihalyka & Wilson, Graven Stone)
Susanna died October 7, 1830 in Accomack Co., VA, at 51 years of age. He married Catherine T. Elliott in Accomack Co., VA, August 17, 1831. (Nora M. Turman, Marriage Records of Accomack Co. VA 1776-1854)
Catherine was born November 11, 1801. Catherine was the daughter of Teackle Elliott and Margaret Warrington. Catherine died January 7, 1868 in Accomack Co., VA, at 66 years of age. Will dated September 24, 1864, probate February 24, 1868. She named her daughter and Finney grandchildren. (Accomack Wills 1846-1882, Reel 73, VA State Archives, p. 422) (dates from her tombstone-Mihalyka & Wilson, Graven Stone) Mary Frances Carey indicates that Solomon was the son of William, d. 1820, of Smith. This is not proved, as William died intestate. Names and location of properties suggest a connection to Levin Bunting, of Smith, and Ann Bunting, of Solomon. Solomon's parentage is not proved.
Solomon and his descendants lived at A65, Forked Neck, purchased from descendants of Caleb Upshur. In 1840, Solomon and Catherine T. sold 182 acres to Littleton LeCato. (Whitelaw, p. 863) Thomas C. Bunting and his wife, Maria G. sold to William S. Hope in 1872. (Whitelaw, p. 785)
Solomon appears in the 1840 census of St. George's Parish as a white male 50-60, with 11 slaves, 3 free blacks under age 24, white male 20-30, white female -5, white female 30-40 and white female 40-50. The 1850 slave census shows Solomon with 13 slaves on September 14, 1850. (notes of Amy Garrison)
Solomon named his son Thomas C., daughter Catharine and wife Catharine, a "neace" Susan C. Hargis, and grandson George Soloman Bunting. A Susan Hargis, age 58, is found in the 1870 census living at the household of Andrew Finney, husband of Solomon's daughter, Catherine. Susan Hargis would be Catherine's first cousin. (Marriage-Ralph T. Whitelaw, Virginia's Eastern Shore, p. 865)
NOTE: Thomas P. Copes was a witness to Solomon's will. Catharine Elliott Bunting, Solomon's 2nd wife, was half-sister to Thomas Parker Copes.
Solomon Bunting and Catherine T. Elliott had the following child:

+ 201 i. Catherine Susan6 Bunting.
Solomon Bunting and Susanna C. Bradford had the following child:

+ 202 ii. Thomas C. Bunting was born March 8, 1812.

Return to Table of Contents or Index

Go to Next Page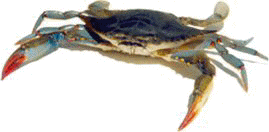 >>> Advertise Here <<<