21. Sarah5 Marshall (Isaac4, John3, Thomas2, John1) birth date unknown.
She married twice. She married Thomas Marshall before 1748. Thomas was born in Northampton Co., VA. Thomas was the son of John Marshall(Jr.) and Mary Michael. Thomas died 1753 in Worcester Co., MD. Whitelaw shows N89 sold in 1750 by David Stott, Sr. to Thomas Marshall. In 1753, Thomas left N89 to his wife, Sarah, and then to daughter, Sarah. In 1765, David Stott's son, John, directed in his will that the land be sold and it was the same 30 acres purchased by Thomas Marshall in 1750. Whitelaw wonders if Thomas' wife Sarah married David Stott or his daughter, Sarah, married David Stott. John Stott was of age at the time of his father's will, as he was executor, and John's mother was still living in 1764, as provisions for the land 'his mother lived on' were made in the sale by his estate.
Thomas Marshall married his wife, Sarah Marshall (daughter of Isaac), by 1748. Sarah married Zadock Purnell by 1754 after Thomas' death in 1753. David Stott died in 1758 and his son, John was of age. Thomas Marshall's daughter, Sarah, was born in 1748 and was too young to have been the mother of John Stott. David Stott couldn't have been married to either of these Sarahs. With information available, the only other possibility would be Sarah, the wife of Thomas' grandfather, John. If, indeed, this Sarah was a second wife and much younger, she could well have married David Stott after John Marshall's death in 1720 and been living in 1764.
This would explain the land coming back to Stott; however, a closer study of deeds and transactions might clarify.
She married Zadock Purnell (Col.) in Worcester Co., MD, 1754. Zadock was born in Worcester Co., MD about 1725. Zadock was the son of John Purnell(Mjr.) and Elizabeth Rackliff. Zadock died 1805 in Worcester Co., MD, at 80 years of age. Distribution of estate to heirs. His father left his "Genezzer," "Strife," "Mill Angle," and "Penewell's Choice." A picture of "Genesar" can be found in Paul B. Touart's "Along the Seaside" on page 234. Built about 1730, it is situated on the south end of Sinepuxent Neck. Zadock received a portion of this tract which was later distributed to the descendants and heirs of his siblings.
From various properties listed in Ruth Dryden's Worcester Land Records, these heirs include: Isaac Ayres, Sewell Turpin, John Bishop, Thomas N. Williams, Samuel Ennis & William Ennis, heirs of Zadock Purnell sold "Burton's Chance" and "Dioce"; John, Elizabeth, Zeporah, Ester, children of Thomas Purnell, sold rights of Uncle Zadock "Genezar;" Boaz Ennis & Mary, Samuel Ennis & Rachel sold right from Zadock; John Bishop, Edward Robins sold rights from Zadock; Zadock Purnell Gibbs of KY sold rights from Zadock; Zadock Marshall & Peggy, Joshua Prideaux, Zeporah P. Fassitt, Sally White, Elizabeth P. Marshall sold rights from Zadock; Walton, Elizabeth & Thomas, of Thomas Purnell, sold rights that Zadock Purnell had as heir to his mother Elizabeth Rackliffe, daughter of Charles Rackliffe. Mary S. Gillis (granddaughter of Zadock's sister, Atlanta), wife of Joseph, was named an heir and joined with her husband to convey her right to Sen. Zadock Purnell in 1807.
Zadock served as county clerk in Worcester Co. militia in 1748. Captain by 1767, Lt. Col, Worcester Militia 24th Bn., January 6, 1776. Colonel Sinepuxent Bn., august 30, 1777 to March 23, 1778; resigned due to advanced age. Served in the Lower House of the MD Legislature 1758-1761, 1768-1770, and attended the Maryland Convention in 1775. He signed the Association of the Freemen of Maryland on July 26, 1775. He took the Oath of Allegiance in Worcester Co. in 1778 in Buckingham Hundred before the Hon. Thomas Purnell. Zadock rendered patriotic service by supplying corn for the use of the military on June 14, 1780 and July 10, 1780, and supplying port on September 20, 1781. (Henry C. Peden, Jr., Revolutionary Patriots of Worcester & Somerset Cos. MD, Willow Bend, Westminster, MD, 1999, p. 240-1)
Thomas Marshall and Sarah Marshall had the following child:

+ 55 i. Sarah6 Marshall was born January 2, 1748.

Return to Table of Contents or Index

Go to Next Page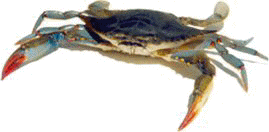 >>> Advertise Here <<<