29. Thomas5 Marshall (John4, John3, Thomas2, John1) was born in Northampton Co., VA. Thomas died 1753 in Worcester Co., MD.
He married Sarah Marshall before 1748. Sarah was the daughter of Isaac Marshall(Sr.) and Sarah Peale. Whitelaw shows N89 sold in 1750 by David Stott, Sr. to Thomas Marshall. In 1753, Thomas left N89 to his wife, Sarah, and then to daughter, Sarah. In 1765, David Stott's son, John, directed in his will that the land be sold and it was the same 30 acres purchased by Thomas Marshall in 1750. Whitelaw wonders if Thomas' wife Sarah married David Stott or his daughter, Sarah, married David Stott. John Stott was of age at the time of his father's will, as he was executor, and John's mother was still living in 1764, as provisions for the land 'his mother lived on' were made in the sale by his estate.
Thomas Marshall married his wife, Sarah Marshall (daughter of Isaac), by 1748. Sarah married Zadock Purnell by 1754 after Thomas' death in 1753. David Stott died in 1758 and his son, John was of age. Thomas Marshall's daughter, Sarah, was born in 1748 and was too young to have been the mother of John Stott. David Stott couldn't have been married to either of these Sarahs. With information available, the only other possibility would be Sarah, the wife of Thomas' grandfather, John. If, indeed, this Sarah was a second wife and much younger, she could well have married David Stott after John Marshall's death in 1720 and been living in 1764.
This would explain the land coming back to Stott; however, a closer study of deeds and transactions might clarify.
Thomas Marshall and Sarah Marshall had the following child:

+ 55 i. Sarah6 Marshall was born January 2, 1748.

Return to Table of Contents or Index

Go to Next Page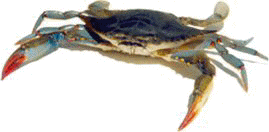 >>> Advertise Here <<<