30. Elizabeth5 Marshall (John4, John3, Thomas2, John1) birth date unknown. Elizabeth died before 1753.
She married Robert Kerby 1744. Robert died before December 5, 1763 in Worcester Co., MD. This is the date of his daughter's will and she speaks of the estate due her by her father. In his will dated October 20, 1753, Northampton Co., VA, Thomas Marshall names Robert Kerby's daughters which he had by "my sister Elizabeth," as Mary and Elizabeth. (James H. Marshall, Wills & Admin. NH Co., p. 354)
Elizabeth Marshall and Robert Kerby had the following children:

81 i. Mary6 Kerby. Mary died before August 8, 1765 in Worcester Co., MD. She made a will in Worcester Co., MD, December 5, 1763. Probate Date was August 8, 1765. Mary named her sister Elizabeth and left her one-half of the estate left to her by her grandfather, John Marshall, deceased of Virginia; if no heirs then to be divided by my three sisters and one brother Sarah, Isabella, Nancy and William Kerby. The other one-half of the estate left by her grandfather and the estate that is due from her father Robert Kerby is to be divided by her three sisters and brother. Rouse Fassitt of Sinapuscem was named executor. Witnesses: John Miller, Comfort Miller and John Postly. Mary Kerby, wife of Robert Kerby deceased, qualified as executor.

82 ii. Elizabeth Kerby.

Return to Table of Contents or Index

Go to Next Page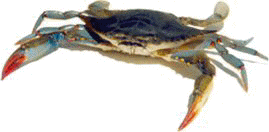 >>> Advertise Here <<<