149. John6 West (Comfort5 Rogers, Mary4 Marshall, Thomas3, Thomas2, John1) birth date unknown. John died before 1799 in Accomack Co., VA. Will dated February 1, 1799, probate October 29, 1799. (Stratton Nottingham, Wills & Administrations of Accomack Co., VA, p. 462)
John named daughter Catherine, grandson Samuel Burton Garrison, grandson John Garrison, granddaughter Catherine Garrison, daughter Comfort Vear, son Anthony, grandson John Fosque and John Garrison father of children having a part of their mother's part of 1/4 with Anthony, Catherine and Comfort.
John West had the following children:

332 ii. Catherine West.

333 iii. Comfort West.

+ 334 iv. Daughter West.

+ 335 v. Daughter2 West.

Return to Table of Contents or Index

Go to Next Page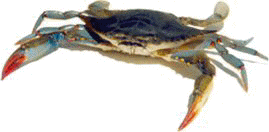 >>> Advertise Here <<<