50. Comfort5 Rogers (Mary4 Marshall, Thomas3, Thomas2, John1) birth date unknown.
She married Anthony West. Anthony was born 1695. Anthony was the son of Anthony West and Elizabeth Rowles. Anthony died 1778 in Accomack Co., VA, at 83 years of age. Will dated April 18, 1777, probate November 24, 1778. (Purse & Person, p. 665; Stratton Nottingham, Wills & Administrations of Accomack Co., VA, p. 313) He named son John and left him the plantation where "I live" being 300 acres. He named grandchildren: Charles and Abel West, sons of Richard; West Rogers; John West, Nathaniel Fosque; Edmund & Charles Scarburgh, William & Thomas Riley; Anthony West; John West; son Richard the plantation in the woods where he now lives; daughters Anne Fosque, Matilda Rogers and Comfort Scarburgh and Elizabeth Riley; and son Jereiah West. Sons John and Jeremiah were executors; witnesses: Edward Ker, Abel West and John West. Descendants of Comfort Rogers provided by Bill Wilkins.
Comfort Rogers and Anthony West had the following children:

+ 148 i. Comfort6 West.

+ 149 ii. John West.

+ 150 iii. Richard West.

+ 151 iv. Anne West.

+ 152 v. Matilda West.

153 vi. Jeremiah West.

+ 154 vii. Elizabeth West.

Return to Table of Contents or Index

Go to Next Page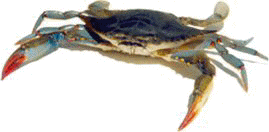 >>> Advertise Here <<<