154. Elizabeth6 West (Comfort5 Rogers, Mary4 Marshall, Thomas3, Thomas2, John1) birth date unknown. Elizabeth died after 1778.
She married William Riley. William was the son of Thomas Riley. William died 1778 in Accomack Co., VA. Will dated November 5, 1777, probate January 27, 1778. He named his wife, Elizabeth, and children: William, Thomas, Elizabeth and an unborn child. His son, William received all the land where "I now live" with the mill thereon and all the lands and marsh on "Shoures Island." (Ralph Whitelaw, VA Eastern Shore, p. 1097; Stratton Nottingham, Wills & Administrations of Accomack Co., VA, p. 308; Bill Wilkins)
Elizabeth West and William Riley had the following children:

348 ii. Thomas Riley.

349 iii. Elizabeth Riley.

350 iv. George R. Riley.

Return to Table of Contents or Index

Go to Next Page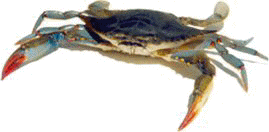 >>> Advertise Here <<<