519. Elizabeth Hester8 Marshall (Robert Nairn7, Robert Henry6, Esme5, Thomas4, John3, Thomas2, John1) was born in Somerset Co., MD February 27, 1820. Elizabeth died September, 1899 in Somerset Co., MD, at 79 years of age. Her body was interred in Somerset Co., MD, Riggin burying ground.
She married John W. Milbourne in Somerset Co., MD, March 18, 1845. Aunt Lizzie lived with her brother, Charles, and his wife, until her son married. (Letter from Mrs. Clarence P. Lankford, 1948) She died of complications from "the dropsy." (Jeanette Gore Scott)
Elizabeth Hester Marshall and John W. Milbourne had the following child:

+ 841 i. John R.9 Milbourne was born 1846.

Return to Table of Contents or Index

Go to Next Page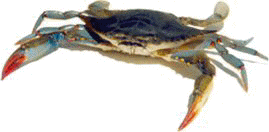 >>> Advertise Here <<<