517. Robert Henry8 Marshall (Robert Nairn7, Robert Henry6, Esme5, Thomas4, John3, Thomas2, John1) was born in Somerset Co., MD July 1, 1813. Robert died 1886 in Somerset Co., MD, at 73 years of age.
He married twice. He married Mary Elizabeth Cox in Somerset Co., MD, February 9, 1835. Mary was born about 1815. Mary was the daughter of Tubman Cox and Ann(wife of Tubman Cox). Mary died before June 7, 1837 in Somerset Co., MD, at approximately 21 years of age. On June 7, 1837, Robert received from Ann Cox, acting administrator of Tubman Cox, $158.50 in full payment of his wife's distributive share of her father's estate. (Rebecca F. Miller, Somerset Co. Receipts, Releaes & Powers of Attorney, Liber JP10, f.83)
He married Elizabeth Birckhead in Somerset Co., MD, March 17, 1840. Elizabeth was born in Talbot Co., MD July 1, 1813. Date of birth taken from the Charles W. B. Marshall Bible and note that she died in her 67th year.
Elizabeth died 1880 in Pocomoke City, Worcester Co., MD, at 67 years of age. Included in a note kept in the family Bible of her son, Charles, was the information that she was Elizabeth Marshall nee Birckhead, born at Trappe, near Eastern (?) Talbot Co. July 1st, 1813. Died at Pocomoke City, Worcester Co. Md in her 67th year. Known to family as "Uncle Bob," Robert was a miller. In 1838 he deeded part of "Tarso" to Samuel D. Milbourne. (C. Hayward Marshall, Sr. & William Marshall Scott) Robert H. is shown on the 1840 census of Worcester Co., MD. Robert and wife, Elizabeth, are shown in the 1850 census of Brinkleys District, Somerset Co., MD, with Charles and Alexene. Five other persons were living in the household: Benjamin Odell, 23, George Williams, 24, and John Kenada, 23, all farmers; and Ephraim Horsey, 10, and Sarah Horsey, 14, both Black and very possibly children of Uncle Bob's neighbors, Ephraim and Zeporah Horsey.
Robert is shown in the 1860 census of Somerset County in the Dublin District.
The family Bible of Robert's son, Charles, had a piece of note paper inside with letterhead "Chosen Friends Lodge, No 100, I.O.O.F., Meets Every Tuesday Evening, Broad & Spring Garden Sts., Philadelphia, 1889. Noted on this paper was information Charles evidently wrote about his father. It reads that Robert was born "in Somerset County Md., on the old Marshall homestead, situated on the left bank of the Pocomoke River opposite Cedar Hall, on July third, 1813. Died 1886 at Crisfield, Somerset County, aged 73 years, 6 months in 1886." Robert's father had left "Tarso" to his son, Robert. (Somerset tax and will records, Clerk's Office, copied by William Marshall Scott) Robert Henry Marshall sold "Tarso" to an Isaac T. Marshall (of the Somerset family).
Note: A picture of a Robert H. Marshall and Elizabeth was found in a box marked 'family photographs' by a descendant of a Littleton Sturgis. The features of this Robert H., when compared to a photo of Charles Thomas Marshall, are similar and the Robert H. Marshall pictured was likely one and the same as Robert H., the miller. Confirmation that the photo was, indeed, that of Robert H., son of Robert Nairn Marshall, was found in a penciled entry in the family Bible of Charles W. B. Marshall, Robert Henry's son, with the notation that Alexene (Robert Henry's daughter) had married Littleton Sturgis. Alexene evidently went by the name Ella, she and married a Littleton Sturgis and the box of family photos was found in the possessions of Alexene/Ella's granddaughter. The photo of Robert Henry Marshall and his wife, Elizabeth, is on the internet at www.esva.net/ghotes
Robert Henry Marshall and Elizabeth Birckhead had the following children:

+ 838 i. Charles William Birckhead9 Marshall was born January 4, 1842.

+ 839 ii. Alexine "Ella Roberta" B. Marshall was born August 15, 1843.

+ 840 iii. Mary "Alice" Derickson Marshall was born January 6, 1854.

Return to Table of Contents or Index

Go to Next Page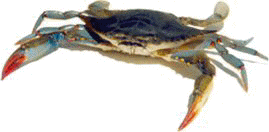 >>> Advertise Here <<<