1017. Sallie Virginia Hack9 Ayres (James Kellam8, Richard Johnson7, Kasiah "Cessy"6 Johnson, Rachel5 Bunting, Tamar4 Marshall, George3, Thomas2, John1) was born 1862. Sallie died 1915 at 53 years of age. Her body was interred in Accomack Co., VA, St. Georges. (Mihalyka & Wilson, Graven Stones, Heritage Books, Bowie, MD, 1992, p. 129)
She married William Ellyson Hopkins in Accomack Co., VA, September 9, 1884. William was born in Northampton Co., VA 1861. William was the son of John W. M. Hopkins and Laura Hopkins Hall. William died 1923 at 62 years of age. His body was interred in Accomack Co., VA, St. George's. (Mihalyka & Wilson, Graven Stones, Heritage Books, Bowie, MD, 1992, p. 129)
Sallie Virginia Hack Ayres and William Ellyson Hopkins had the following children:

1467 i. Laura Upshur10 Hopkins was born 1885.

1468 ii. William Hall Hopkins was born 1887. William died 1962 at 75 years of age. His body was interred in Accomack Co., VA, St. Georges. (Mihalyka & Wilson, Graven Stones, Heritage Books, Bowie, MD, 1992, p. 129) He married Laura H. Everett.
Laura was born 1885. Laura died 1963 at 78 years of age. She is buried at St. Georges. (Mihalyka & Wilson, Graven Stones, Heritage Books, Bowie, MD, 1992, p. 128)

Return to Table of Contents or Index

Go to Next Page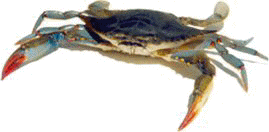 >>> Advertise Here <<<