1060. Severan Parker9 Nottingham (Dr.) (Emeline8 Waddey, John Robinson7, Elizabeth Wise6 Rogers, Daniel5, Mary4 Marshall, Thomas3, Thomas2, John1) was born in Northampton Co., VA May 13, 1840. Severan died February 20, 1912 at 71 years of age.
He married Ann "Annie" Kitson Wise in Northampton Co., VA, June 22, 1870. Ann was born January 16, 1847. Ann was the daughter of Tully Robinson Wise and Anne Kitson Evans. Ann died August 26, 1909 at 62 years of age. (Bill Wilkins)
Severan Parker Nottingham(Dr.) and Ann "Annie" Kitson Wise had the following children:

1523 i. Katherine Teackle10 Nottingham was born May 24, 1871. Katherine died November 17, 1872 at 1 year of age.

1524 ii. Isabel Wise Nottingham was born July 22, 1874. Isabel died February 19, 1958 at 83 years of age.

1525 iii. Robinson Nottingham was born in Northampton Co., VA April 25, 1876. Robinson died November 14, 1950 at 74 years of age. He married Louise A. Jarvis in Northampton Co., VA, March 10, 1901. Louise was born in Northampton Co., VA May 23, 1879. Louise was the daughter of Samuel A. Jarvis and Elizabeth "Bettie" Upshur Jarvis. Louise died June 17, 1960 at 81 years of age. (Will Wilkins)

1526 iv. Jennings Wise Nottingham was born November 16, 1878. Jennings died November 16, 1941 at 63 years of age. His body was interred in Eastville, Northampton Co., VA, Christ Church. He married Dora E. Ames in Northampton Co., VA, April 6, 1918. Dora was born in Northampton Co., VA 1892. Dora was the daughter of Marcellus Taylor Ames. (Bill Wilkins)

Return to Table of Contents or Index

Go to Next Page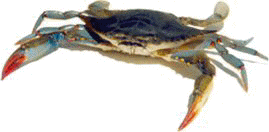 >>> Advertise Here <<<