364. George Purnell6 Fisher (Judge) (Thomas5, Elizabeth4 Purnell, Thomas3, Thomas2, Thomas1) was born in Milford, DE October 13, 1817. George died February 10, 1899 in Washington, DC. He is buried at Christ Episcopal Church Cemetery, Dover, DE.
He married Eliza Ann McColley. Eliza was born in Milford, DE September 21, 1820. Eliza was the daughter of Truston Polk McColley(Rev.) and Hettie Smith. Eliza died July 29, 1908. (Dill, Souls in Heaven, Names in Stone, The Cemeteries of Kent Co., DE-Will Malcolm) Obituary, Saturday, February 11, 1899, The Evening Star, Washington, DC, p. 12: Judge George P. Fisher died yesterday afternoon at his residence, 1732 N Street NW, The immediate cause of death was pneumonia. He had reached the advanced age of eighty-one years. The deceased was well-known to the older residents of the city. For some years he occupied a seat on the bench of the Supreme Court of the District, having been appointed one of the associate judges by President Lincoln when the present Supreme Court of the District was established. He resigned in 1870. During his service as judge one of the notable cases at the trial at which he presided was that of John H. Surratt, one of the men charged with complicity in the assassination of President Lincoln.
Judge Fisher was born in Milford, DE, October 13, 1817. He was connected with one of the old line families in that state. After studying at St. Mary's College, MD, and Dickinson College, PA, he entered the law office of John M. Clayton. He was clerk of the state senate in 1840, and three years later he sat in the Delaware House of Representatives as a member. In 1846 he became the Secretary of the State of DE.
Resident Here Since '49. Judge Fisher came to this city in 1849, and has been a resident here ever since, and as a judge, District Attorney and member of the Bar he has occupied a prominent place in the affairs of the city. When John M. Clayton, the distinguished Delaware Statesman was secretary of State in 1849, Judge Fisher went to the State Department as the confidential clerk of Mr. Clayton. During the following year, he was appointed by President Taylor a comissioner to settle claims against Brazil, and continued to perform the duties of that position until 1852. In 1857 he was elected to the office of Attorney General of DE, and served in that capacity for three years. At the beginning of the Civil War, he raised a regiment, but was elected by the Union party of his native state as a member of the House in the 37th Congress and served on the committee of foreign affairs.
Appointed Judge. He was subsequently appointed, as stated, a member of the Supreme Court of the District of Columbia and when he resigned from the bench in 1870, President Grant appointed him US District Attorney for the District of Columbia. He held this position until 1875. As prosecuring attorney, he displayed great ability. During the presidency of Mr. Harrison, Judge Fisher was first auditor of the Treasury Department. He leaves a widow, two sons and two daughters. (Will Brown--names of his 2nd son and 2nd daughter are not known)
George Purnell Fisher(Judge) and Eliza Ann McColley had the following children:

654 ii. Annie Owens Fisher was born in Dover, DE December 25, 1847. Annie died October 27, 1915 in Concordville, DE Co., PA. She married Benjamin Benson Cahoon(Sr.) in Washington, DC, March 4, 1891. Married by Rev. Father Floyd. (Will Brown--Benjamin Benson Cahoon papers, pension applications of Benjamin Benson Cahoon)
Benjamin was born in Smyrna July 7, 1846. Benjamin was the son of William Ricketts Cahoon and Louisa Benson. Benjamin died November 4, 1923 in Fredericktown, MO.

Return to Table of Contents or Index

Go to Next Page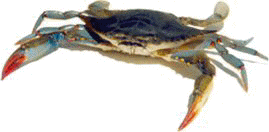 >>> Advertise Here <<<