47. Elizabeth4 Purnell (Thomas3, Thomas2, Thomas1) was born in Somerset Co., MD March 20, 1730. (Bible record) Elizabeth died April 9, 1775 in Worcester Co., MD. (notes of Suzanne B. Hurley, Ocean City Lifesaving Museum)
She married twice. She married Anthony Wright before 1760. Anthony died 1761 in Worcester Co., MD. He made a will in Worcester Co., MD, June 15, 1761. (transcribed by Suzanne B. Hurley, Ocean City Lifesaving Museum)
Anthony's will was probated in Worcester Co., MD, September 17, 1761. She married Jabez Fisher in Worcester Co., MD, about 1761. Jabez was born March 1, 1733. Jabez was the son of John Fisher(Yeoman). Jabez died February 22, 1786 in Sussex Co., DE. A Jabez Fisher was married first to Deborah Eldridge in 1755, when his marriage was reported at meeting on October 18, 1775 at Duck Creek Meeting. On October 22, 1763, there was a complaint against Jabez who had married outside the society, Duck Creek Meeting. (F. Edward Wright, Vital Records of Kent & Sussex Co., DE)
His father named him in his 1770 will, along with his sons, Joshua and Thomas. Rhoda (Brittingham) Purnell, widow of Thomas Purnell d. 1774, is shown as Rhoda Fisher (not a Quaker), wife of Jabez Fisher (Quaker) when she submitted the administrative account for Thomas Purnell on November 15, 1775.
Jabez named his children: Thomas, Joshua, John, Esther, Elizabeth and Ann. His son, Thomas, was executor and witnesses were Peter Fretwell Wright and John Wolf. (Will Book D, f.102-103, Calendar of Sussex Co. DE Probate Records, Public Archives Commission, 1964, State of DE) Her father left her "Unity," "Spaldwin," "Old Fairfield", "New Fairfield," "Chance," and "Puzzel." Her father named her children in his will. Elizabeth was named in her mother's 1772 will. (Ruth Dryden, Worcester Co., MD Wills JW4, p.10; dates-Melanie Ayres Merryweather, Genealogy of the Purnell Family)
Elizabeth married first Anthony Wright and by him had children: Zadock Wright, Hezekiah Wright, Purnell Wright and Mary "Polly" Wright.
Elizabeth Purnell and Anthony Wright had the following children:

+ 143 i. Zadock5 Wright.

+ 144 ii. Hezekiah Wright.

145 iii. Purnell Wright. He received land at "Rochester."

146 iv. Mary "Polly" Wright. She married Joshua Glover. Of Sussex Co., DE. (notes of Suzanne B. Hurley, Ocean City Lifesaving Museum)
Elizabeth Purnell and Jabez Fisher had the following children:

+ 147 v. Thomas Fisher(Gen.) was born about 1762.

+ 148 vi. Hester "Hesse" Fisher was born January 13, 1765.

+ 149 vii. Elizabeth "Betty" Fisher was born January 30, 1767.

150 viii. Nancy Fisher was born in Worcester Co., MD 1769. Nancy died 1795 in Worcester Co., MD. She was not named in her grandfather's will, but was included by her grandmother in 1772. (dates-Melanie Ayres Merryweather, Genealogy of the Purnell Family)

151 ix. John Fisher(Hon.) was born in Worcester Co., MD May 22, 1771. John died April 22, 1823 in Worcester Co., MD. He married twice. He married Lavina Rodney. He married Elizabeth Wilson. John was not named in his grandfather's will, but was named by his grandmother in 1772. (dates & marriages-Suzanne B. Hurley, Ocean City Lifesaving Museum; dates-Melanie Ayres Merryweather, Genealogy of the Purnell Family)
"The father of Hon. John Fisher, having died when he was very young, his brother, Gen. Thomas Fisher, gave him a classical education, and placed him under the tuition of their cousin, Joshua Fisher, Esq. of the Dover bar, to which John was admitted to practice in 1792. Though he had not the advantage of a collegiate course of study,he was regarded by his brethren of the bar as a remarkably fine Latin and Greek scholar, and ranked high in his profession. He possessed a genius as well as a fine taste for poetry, and was, withal, a great wit and humorist. He was an ardent Democrat of the old regime, and was appointed United States District Judge for the Distict of Delaware by President Madison in 1816. This position he filled with great fidelity and ability until the time of his death. (Anna Wharton Smith, Genealogy of the Fisher Family, 1896, Philadelphia, PA)

Return to Table of Contents or Index

Go to Next Page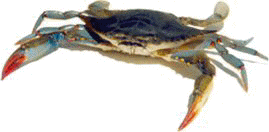 >>> Advertise Here <<<