1084. Henry Clay8 Selby (William Bowdoin Robins7, Martha "Patsy" McClemmy6 Robins, Elizabeth5 Purnell, Benjamin4, Matthew3, Thomas2, Thomas1) was born in Philadelphia, PA June 8, 1844. Henry died 1876.
He married Elia Schillinger Teal in Philadelphia, PA, January 26, 1865. Elia died March 18, 1918. She married 2nd Unknown Schmucker. (Matthew Wise, The Littleton Heritage, p. 242)
Henry Clay Selby and Elia Schillinger Teal had the following child:

1345 i. Minnie Robbins Selby9 Selby was born in Philadelphia, PA April 17, 1869. Minnie died July 5, 1952 in PA. She married Gustave Eneu Bonnet(Dr.). Gustave was born 1866. Gustave died February 19, 1917.

Return to Table of Contents or Index

Go to Next Page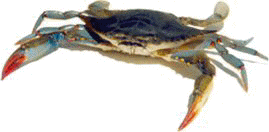 >>> Advertise Here <<<