232. John6 West (Frances5 Yeardley, Sarah4 Michael, Elizabeth3 Thorowgood, Adam2, William1) was born 1672. John died 1730 in Accomack Co., VA, at 58 years of age.
He married Ann Powell. She married second Daniel Cutler. (Purse & Person, p. 667)
He made a will in Accomack Co., VA, January 28, 1730. Probate May 5, 1730. (Stratton Nottingham, Wills & Administrations of Accomack Co., VA, p. 94) Purse & Person shows John's wife as Ann Powell (p. 667). In 1727, John sold 80 acres A55 to Isaac Smith who had married his sister Sarah West. John named his wife Ann and a son Jonathan as his only heir. (Ralph T. Whitelaw, Virginia's Eastern Shore, p. 817)
John West and Ann Powell had the following child:

+ 434 i. Jonathan7 West.

Return to Table of Contents or Index

Go to Next Page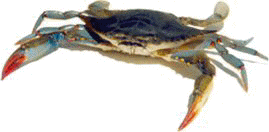 >>> Advertise Here <<<