231. Jemimah6 West (Frances5 Yeardley, Sarah4 Michael, Elizabeth3 Thorowgood, Adam2, William1) birth date unknown. Jemimah died before 1753 in Accomack Co., VA.
She married George Booth. George was the son of John Booth(Sr.) and Katherine(wife of John Booth). George died 1755 in Accomack Co., VA. Will dated November 10, 1743, probate August 26, 1755. He named his three daughters. (Stratton Nottingham, Wills & Administrations of Accomack Co., VA, p. 184) (Purse & Person, p. 667; Bill Wilkins)
Jemimah West and George Booth had the following children:

432 ii. Jemima Booth.

433 iii. Martha Booth.

Return to Table of Contents or Index

Go to Next Page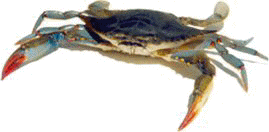 >>> Advertise Here <<<