625. Margaret8 Christian (William7, Rose6 Powell, Sarah5 Yeardley, Sarah4 Michael, Elizabeth3 Thorowgood, Adam2, William1) birth date unknown.
She married John Michael in Northampton Co., VA, February 16, 1767. John was born in Northampton Co., VA February 3, 1746. John was the son of Joachim Michael and Margaret Wainhouse. John died 1793 in Isle of Wight Co., VA, at 47 years of age. John was living in Isle of Wight Co., VA in 1785. His will is dated October 26, 1793 and was proved December 2, 1793. In his will, he calls his wife Mary; so he may have married a second time. (Blanche A. Chapman, Wills & Administrations of Isle of Wight County, Smithfield, VA 1975)
Margaret Christian and John Michael had the following children:

918 ii. Patience Michael.

919 iii. Esther Michael.

920 iv. William Christian Michael. Note: the will abstract called William "brother;" however, John's brother was William Wainhouse Michael. John's wife was Margaret Christian, and this is probably the son, not brother, of John Michael. Further search is needed.

Return to Table of Contents or Index

Go to Next Page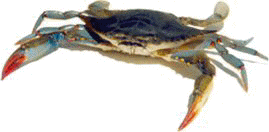 >>> Advertise Here <<<