653. John8 Scarburgh (Sarah Yardley7 West, Argoll Yardley6, Frances5 Yeardley, Sarah4 Michael, Elizabeth3 Thorowgood, Adam2, William1) was born about 1752. John died January 2, 1794 in Northampton Co., VA, at 41 years of age.
He married twice. He married Sabra Townsend. He married Mary Jacob in Northampton Co., VA, June 14, 1784. Mary died October 11, 1853. Will dated December 13, 1793, probate January 14 1794 named sons John and Charles, leaving each 1,000 acres of Kentucky land. Remainder of Kentucky land to my wife and remainder of estate to be equally divided by my wife and three children, John, Vianna and Charles. Exors: Hezekiah Pitts and Americus Scarburgh; Witt: Major Pettit, Ezra Bradford and Holaway Bunting. (James H. Marshall, Wills & Administrations of Northampton Co., VA, p. 519)
John Scarburgh and Mary Jacob had the following children:

+ 971 i. Vienna9 Scarburgh.

972 ii. John Scarburgh.

973 iii. Charles Scarburgh.

Return to Table of Contents or Index

Go to Next Page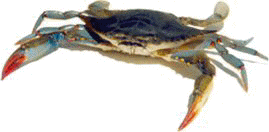 >>> Advertise Here <<<