90. Rickards5 Dunton (Elizabeth4 Moore, Margaret3 Tilney, John2, John1) birth date unknown. Rickards died 1754 in Northampton Co., VA. Will dated October 4, 1754, probate Novemer 12, 1754. (James H. Marshall, Wills & Administrations of Northampton Co., VA, p. 365)
He married Anne Carvey in Northampton Co., VA, August 18, 1722. (ref: Bill Wilkins - Ghote) He named wife Anne, sons William, Elias, Isaac and daughter Mary Waterfield; witnesses: Matthew Harmanson, Leaven Dunton, Jacob Dunton and Jacob Waterfield.
Rickards Dunton and Anne Carvey had the following child:

+ 179 i. William6 Dunton.

Return to Table of Contents or Index

Go to Next Page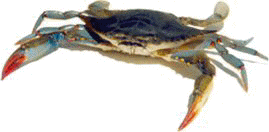 >>> Advertise Here <<<