15. Atalanta3 Whittington (William2, William1) was born in Somerset Co., MD 1691.
She married Stevens White. Stevens was born September 10, 1679. Stevens was the son of John White and Sarah Keyser. Stevens died 1718 in Somerset Co., MD, at 38 years of age. (Clayton Torrence, Old Somerset, p.461) John Watts and Robert Nairne were named by William Whittington d. 1720 Somerset MD to administer estate for son of Steven White, William White. (Will of William Whittington dtd March 28, 1719 Somerset Co. MD, copied by C. Hayward Marshall, Sr., Clerk's Office)
Stevens' will was dated October 6, 1718, prob. December 8, 1718. He named son, William, children of his three sisters: Tabitha, Priscilla and Sarah, and his wife Katharine. He also named his deceased brother's son, John, and daughters Rose and Sarah, his cousin Rose Drummond, and William Whittington as his executor.
Stevens called John Watts his "brother." John Watts had married his sister, Priscilla, and would have been his brother-in-law. Stevens also named Robert Nairne; Robert Nairne, Jr. married John Watts' daughter Jeanett about 5-6 years after Stevens' death, and it is unclear what relation there was between Stevens and Robert Nairne, Sr. Robert Nairne, Jr. and his father, Robert Nairne, were witnesses to Steven's will. (V. L. Skinner, Jr., Somerset Co. MD Will Book EB9, Brookeville, MD, 1987, p.16)
John White left his son, Stevens, "Cordicoll"/"Cadicutt." In 1761, this property was given by Stevens grandson, Stevens, to his brother, Elias White, and to Stevens' son, William Stevens White. (Ruth T. Dryden, Land Records of Somerset Co. MD, Family Line, Westminster, MD, 1985.)
Atalanta Whittington and Stevens White had the following child:

+ 44 i. William4 White.

Return to Table of Contents or Index

Go to Next Page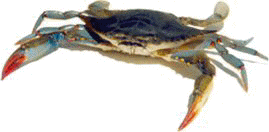 >>> Advertise Here <<<