44. William4 White (Atalanta3 Whittington, William2, William1) birth date unknown. William died 1736 in Somerset Co., MD.
He married twice. He married Eliza or Elizabeth (wife of William White). He married Esther Taylor after 1717. Esther was born in Accomack Co., VA about 1704. Esther was the daughter of Elias Taylor and Comfort Anderson. She was called Esther Taylor in 1717. The will of a John Williams dtd 1775, prob. March 19, 1788, names his wife, Esther, and goes on to bequeath to the children of Elias White and his wife's grandson, William White, son of Steven, and Stephen White, son of Elias. It would appear that William White d. 1736 had a wife Elizabeth (land records) and that the mother of his children was Esther, who married second John Williams. (Ruth T. Dryden, Land Records of Somerset Co. MD; Clayton Torrence, Old Somerset)
William White and Esther Taylor had the following children:

+ 127 i. Stevens5 White.

+ 128 ii. Elias White.

+ 129 iii. Atlanta White.

Return to Table of Contents or Index

Go to Next Page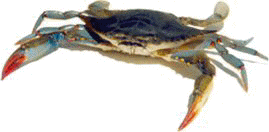 >>> Advertise Here <<<