177. John W.6 Bunting (Capt.) (Son5, Kendal4, Smith3, Jonathan2, William1) was born April 5, 1836. John died March 12, 1907 at 70 years of age.
He married Susan E. Jester about 1864. Susan was the daughter of Kendal Jester and Eliza Lewis. 1906 Accomack News says his mother died when he was 6 and his father when he was 8. He worked on farms until he was 12 and came to Chincoteague and worked for Mr. Wealton for $12/year. He went to sea and moved from cabin-boy to captain. He engaged in the fish business and built a factory at the lower end of the Island. He had a son named Kendal. (Mary Frances Carey, The Bunting Family of Jenkins Bridge, 1981) Kendal's marriage record shows he was born at Accomack. (M.K. & Barry Miles, Marriage Records of Accomack Co., VA 1854-1895) "Tombstone Inscriptions of Upper Accomack Co. (Carey, Miles & Miles, p. 67) shows John W. Bunting, Capt., husband of Susan E., born April 5, 1836 and died March 12, 1907.
Because both John Wesley Bunting, son of William Smith Bunting, and Capt. John W. Bunting share nearly identical years of birth and family stories about them place both in Staunton, VA, there is still a lot that needs to be researched on both these lines.
John W. Bunting (Capt.) and Susan E. Jester had the following children:

271 i. John H.7 Bunting. John died May 15, 1878. He died at age 10 years, 4 months, 5 days. (Carey, Miles & Miles, Tombstone Inscriptions of Upper Accomack Co., VA)

272 ii. Elizabeth A. Bunting. Elizabeth died September 7, 1872. She died age 11 months & 7 days. (Carey, Miles & Miles, Tombstone Inscriptions of Upper Accomack Co., VA)

273 iii. Kendall J. Bunting was born in Accomack Co., VA 1860. Kendall died 1947 at 87 years of age. He married Mary G. Jones in Chincoteague, VA, January 17, 1880. (M.K. & Barry Miles, Marriage Records of Accomack Co., VA 1854-1895)
Mary was born in Accomack Co., VA 1864. Mary was the daughter of Daniel Jones and Mary(wife of Daniel Jones). Mary died 1955 at 91 years of age. Marriage record shows Kendal age 19, and a sailor. Dates from tombstone. (Carey, Miles & Miles, Tombstone Inscriptions of Upper Accomack Co., VA)

274 iv. William C. Bunting was born in Chincoteague, VA May 13, 1865. William died December 5, 1935 at 70 years of age. He married twice. He married Mary A. Hill. He married Hattie Mumford in Chincoteague, VA, February 17, 1886. (M.K. & Barry Miles, Marriage Records of Accomack Co., VA 1854-1895) (Carey, Miles & Miles, Tombstone Inscriptions of Upper Accomack Co., VA)

275 v. Elizabeth Bunting was born October 27, 1867. Elizabeth died February 26, 1871 at 3 years of age. (Carey, Miles & Miles, Tombstone Inscriptions of Upper Accomack Co., VA)

276 vi. George W. Bunting was born February 1, 1870. George died August 20, 1870 at less than one year of age. (Carey, Miles & Miles, Tombstone Inscriptions of Upper Accomack Co., VA)

Return to Table of Contents or Index

Go to Next Page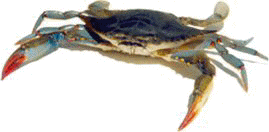 >>> Advertise Here <<<