262. Frances Forbes6 Seaman (Ann Maria5 Bunting, William4, Solomon3, Holloway2, William1) was born in NY April 12, 1837. Frances died February 1, 1893 at 55 years of age.
She married William Wooden Laurie in Jerusalem, Long Island, NY, March, 1866. (Family Bible; William Hinshaw, Encyclopedia of American Quaker Genealogy, Vol. III)
Frances Forbes Seaman and William Wooden Laurie had the following children:

355 i. Mary7 Laurie was born January 23, 1867. Mary died February 1, 1867 at less than one year of age.

356 ii. Margaret Jagger Laurie was born in Jericho., L.I., NY November 14, 1869. She married William Henry Seaman June 7, 1893. Margaret and Henry had children: William b. July 26, 1894 NY, d. August 14, 1928 Mt. Kosciusko, Australia, and Faith Frances b. January 14, 1898, d. October 22, 1898. (William Hinshaw, Encyclopedia of American Quaker Genealogy, Vol. 3)

357 iii. Annie Laurie was born February 20, 1871. Annie died March 15, 1913 in E. Orange, NJ, at 42 years of age. She married Charles Post Valentine November 12, 1895. Annie and Charles had children: Charles Francis Lowell Valentine b. January 20, 1899, d. January 21, 1908 and Alan Chester Valentine, b. February 23, 1901, d. July 14, 1980. (Mary Thomas Seaman, The American Descendants of Cpt. John Seaman of Hempstead)

Return to Table of Contents or Index

Go to Next Page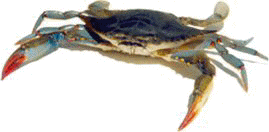 >>> Advertise Here <<<