264. John Whitson6 Seaman (Ann Maria5 Bunting, William4, Solomon3, Holloway2, William1) was born in Wantagh, Long Island, NY February 16, 1843. John died April 7, 1922 in Brooklyn, NY, at 79 years of age.
He married twice. He married Mary Alice Lewis November, 1869. He married Abby Ella Lewis in Woodstock, NY, September 9, 1872. John served in the 197th Regt., NY Volunteers during the Civil War. John was assistant cashier of the Nassau National Bank of Brooklyn. (Obit.)
John Whitson Seaman and Mary Alice Lewis had the following child:

358 i. Anna Gertrude7 Seaman was born October 12, 1870. Anna died 1944 in Woodstock, NY, at 73 years of age. She married Edward Rice Rollins June 17, 1896. Anna and Edward had a daughter: Elisabeth Rollins, b. October 3, 1905, Bayonne, NJ.
John Whitson Seaman and Abby Ella Lewis had the following children:

359 ii. Mary Elizabeth Seaman was born October 12, 1876. (Family Bible) Mary died April 13, 1934 at 57 years of age. Mary graduated from Swarthmore in 1899 and was a teacher of German and Spanish. (records of David Sands Seaman)

360 iii. David Sands Seaman was born in Brooklyn, NY November 11, 1879. David died August 9, 1954 in Providence, RI, at 74 years of age. He married Elizabeth Avery Sweet in Buttonwoods, RI, June 6, 1910. David and Elizabeth had children: John whitson Seaman, b. March 28, 1911 E. Greenwich, RI, d. December 25, 1972, David Sands Seaman, Jr., b. October 11, 1912 E. Greenwich, RI, d. about 1994, Avery Seaman, b. July 28, 1923.

361 iv. Alice Bowen Seaman was born January 28, 1884. (Family Bible) Alice died July 17, 1885 at 1 year of age.

362 v. Henry Lewis Seaman was born November 3, 1887. Henry died April 19, 1971 in Wantagh, Long Island, NY, at 83 years of age. He married Lellie May Keenholts in Nyak, NY, June 19, 1912. Henry and Lellie had children: William Henry Seaman, b. January 10, 1914 Wantagh, NY, Mary Elizabeth Seaman, b. October 3, 1915. (Carolyn Seaman)

Return to Table of Contents or Index

Go to Next Page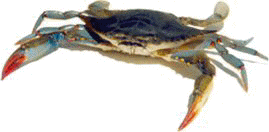 >>> Advertise Here <<<