170. John7 Purnell (Cpt.) (Sarah6 Marshall, Thomas5, John4, John3, Thomas2, John1) was born December 17, 1770. John died January 10, 1802 in Worcester Co., MD, at 31 years of age.
He married Elizabeth Rackliff in Worcester Co., MD. Elizabeth died 1841 in Worcester Co., MD. She made a will in Worcester Co., MD, November 3, 1838. Elizabeth's will was probated in Worcester Co., MD, November 10, 1841. Betsy Purnell, now wife of John M. Rankin, guardian to Molly, Zadock, Thomas and Sally Purnell, orphans of John, asked that her guardianship be revoked at October Court 1808, Worcester County. (guardianship records transcribed by Suzanne B. Hurley, Ocean City Lifesaving Museum) As Elizabeth Tingle, she dated her will in 1838 and named granddaughters Sally L. Purnell and Elizabeth H. Tingle, her grandson Zadock T. Purnell, and the children of "my son Thomas." She named Mary A. Jarvis, John N.R. Tingle, Elizabeth H. Tingle, Sarah M. Tingle and Zadock A. Tingle (no relation given), and her son, Zadock Purnell was named executor. Witnesses were George w. Purnell and Lousy Tindale. He owned tracts at "Baysend," and "Ball Cypress Swamp." (Ruth T. Dryden, Worcester Land Records)
John was Captain in the Worcester Militia, Sinepuxent Bn., August 30, 1777 to August 14, 1779, when he either succeeded or died (both reasons were cited). He took the Oath of Allegiance in Worcester Co. in 1778 in Quepomco Hundred before the Hon. Thomas Purnell. He served on the Committee of Observation in 1776. He was Justice of the Peace, appointed November 29, 1777. (Henry C. Peden, Jr., Revolutionary Patriots of Worcester & Somerset Cos. MD, Willow Bend, Westminster, MD, 1999, p. 238)
Dates from gravestone (1.75 mi SE US 113, "Wallops Neck" SW of Bay's End Lane, located and noted by James R. Trader)
John Purnell(Cpt.) and Elizabeth Rackliff had the following children:

+ 385 i. Mary "Molly"8 Purnell.

+ 386 ii. Thomas M. Purnell was born about 1794.

+ 387 iii. Sally M. Purnell was born 1799.

+ 388 iv. Zadock Purnell was born 1799.

Return to Table of Contents or Index

Go to Next Page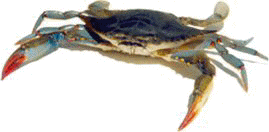 >>> Advertise Here <<<