216. John Purnell7 Marshall (Dr.) (Isaac6, John5, Isaac4, John3, Thomas2, John1) birth date unknown.
He married Martha W. Hudson in Somerset Co., MD, April 24, 1811. Martha was the daughter of Jesse Hudson and Rachel(wife of Jesse Hudson). Martha died 1854. Her father named his granddaughter, Rachel A. Marshall, daughter of John, under age 16. (Ruth T. Dryden, Worcester Co., MD Wills LPS f.312, p. 39) John received the bulk of his grandfather's land: "Lawrences Neck," "Deal", "Marshalls Addition," "Seabrant," "Shirley Adventure," and part of "Hudsons Ruin" in Worcester County. On May 13, 1817, John sold these lands to George Washington Purnell, another descendant of Isaac Marshall by his daughter, Sarah. (G.W.M. #5, 363-5, Worcester Co., MD Land Records, researched by Suzanne B. Hurley, Langmaid Farm, 1998)
Stephen Purnell, who married Elizabeth Purnell Prideaux Marshall called Dr. John Marshall his brother-in-law in 1835.
The will of Jesse Hudson dated November 13, 1838, Worcester, names his grandaughter, Rachel A. Marshall, daughter of John P.
John Purnell Marshall(Dr.) and Martha W. Hudson had the following children:

465 i. Rachel A.8 Marshall. She was under age 16 when named by her grandfather, Jesse Hudson, in 1838. (Worcester LPS f.312)

466 ii. Sally Marshall.

Return to Table of Contents or Index

Go to Next Page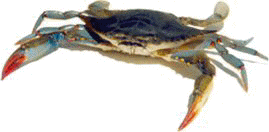 >>> Advertise Here <<<