60. William4 Purnell (Col.) (John3, Thomas2, Thomas1) was born about 1735. William died 1777 in Worcester Co., MD. (Henry C. Peden, Jr., Revolutionary Patriots of Worcester & Somerset Cos. MD, Willow Bend, Westminster, MD, 1999, p. 240)
He married Mary Elizabeth Fassitt. Mary was the daughter of Lambert Fassitt. His father left him "Genezzer," "Strife," "Mill Angle," "Conclusion," and "Goshan." Elizabeth Purnell, widow of William, sold rights to "Strife" to son, John on November 10, 1790. (Ruth T. Dryden, Worcester Land Records, p. 615) In 1800, John Purnell with wife Elizabeth of Sussex Co., DE and Reuben Anderson with wife Nancy Anderson of Kent Co., DE appoint brother and friend Thomas Purnell of Maryland to sell equity in "Golden Valley;" In 1801 John Purnell son of William which he had by Elizabeth Fassitt, with wife Elizabeth Purnell of Sussex Co., DE and Reuben Anderson with wife Nancy Anderson, daughter of William Purnell, sold to Elizabeth Smock 250 acres. (Ruth T. Dryden, Worcester Land Records)
Served in the Lower House of MD Legislature from Worcester Co. 1773-1774 an was a Colonel in the Militia, 24th Bn., January 6, 1776. (Henry C. Peden, Jr., Revolutionary Patriots of Worcester & Somerset Cos. MD, Willow Bend, Westminster, MD, 1999, p. 241) William died without a will and his wife was granted administration of his estate August 18, 1777; sureties: Thomas Purnell and William Stevenson. Mary Elizabeth was given guardianship of his orphans: John, Zadok, Thomas, Nancy and William.
William Purnell(Col.) and Mary Elizabeth Fassitt had the following children:

+ 191 i. Sarah5 Purnell.

+ 192 ii. Zipporah Purnell.

+ 193 iii. John Purnell(Of Sussex DE) was born before 1765.

194 iv. Zadock Purnell was born in Worcester Co., MD about 1770. Named orphan of William Purnell October 12, 1779 and his mother given guardianship; age 9. (David Heise, Wor. Co. Orphan's Court Proceedings, pp. 86-89; Liber JW15)

+ 195 v. Thomas Purnell was born about 1773.

+ 196 vi. Ann "Nancy" Purnell was born about 1775.

197 vii. William Purnell(Jr.) was born in Worcester Co., MD about 1777. Named orphan of William Purnell October 12, 1779 and his mother given guardianship; age 2. (David Heise, Wor. Co. Orphan's Court Proceedings, pp. 86-89; Liber JW15)

Return to Table of Contents or Index

Go to Next Page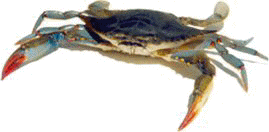 >>> Advertise Here <<<