354. Hetty6 Wright (Zadock5, Elizabeth4 Purnell, Thomas3, Thomas2, Thomas1) birth date unknown.
She married Riley Bowen. Riley was the son of Jethro Bowen and Atlanta White. Riley died 1813 in Worcester Co., MD. He made a will in Worcester Co., MD, April 26, 1813. Riley's will was probated in Worcester Co., MD, August 13, 1813. In his will, Riley named his children and said his wife was pregnant. Witnesses were Littleton R. Purnell, Josiah Cropper and James Bowen. Hetty was appointed executor with bonds by James Bowen and Josiah Crapper. (Vernon L. Skinner, Abstracts of Worcester Co. Estate Docket 1742-1820, 1993) Riley and wife Esther sold in 1801 45 acres of land which descended to Esther from her father to Thomas Brittingham. Riley and Hetty Bowen sold "Rochester" in 1805. (Ruth T. Dryden, Worcester Land Records, p. 529; Henry C. Peden, Jr. & F. Edward Wright, Colonial Families of the Eastern Shore, Vol. 8)
Hetty Wright and Riley Bowen had the following children:

646 ii. Elizabeth Bowen.

647 iii. Sarah Outen Bowen.

648 iv. Jethro Bowen.

649 v. Zadock Wright Bowen.

Return to Table of Contents or Index

Go to Next Page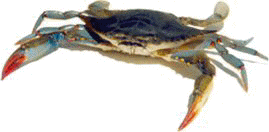 >>> Advertise Here <<<