143. Zadock5 Wright (Elizabeth4 Purnell, Thomas3, Thomas2, Thomas1) birth date unknown. Zadock died before June 14, 1794 in Worcester Co., MD.
His father left him land on Staton Island, NY including a ferry. William Purnell d. 1796 bequeathed to Zadock Wright's heirs but did not name them. June 14, 1794, James Selby & Belitha Brittingham to view estate of Hezekiah, John, Elizabeth, Sarah, Esther, Nancy and Polly Wright, of Zadock, in care of Thomas Mitchell & Mary, is wife, guardian; plantation on the seaside, 600A; part of "Mulberry Grove," 375A; part of "Rochester," 300A. (David V. Heise, Worcester Co. MD Orphans Court Proceedings, 1777-1800, p. 202) A Captain Zadock Wright had a company of the Second Battalion, Washington Co. PA Militia during the Revolution.
Zadock Wright had the following children:

+ 354 i. Hetty6 Wright.

355 ii. Hezekiah Wright.

356 iii. John Wright.

357 iv. Elizabeth Wright.

358 v. Sarah Wright.

359 vi. Esther Wright.

360 vii. Nancy Wright.

361 viii. Polly Wright.

Return to Table of Contents or Index

Go to Next Page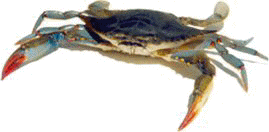 >>> Advertise Here <<<