426. Littleton6 Robins (John Purnell5, Aralanta4 Purnell, John3, Thomas2, Thomas1) was born in Worcester Co., MD about 1779. Littleton died before January 30, 1810 in Worcester Co., MD.
He married Martha Horsey in Worcester Co., MD, June 4, 1802. Martha was the daughter of Isaac Horsey(Esq.) and Mary Wales. Martha died July 24, 1832. Ennis family records copied by Elizabeth W. Keas. Littleton Robins, Sr. in his will of 1815, left bequests to the three children of Littleton Robins (Wor. Wills MH10:203) His brother, James B., posted bond as his administrator on January 30, 1810. In July, 1816, James, was appointed guardian of John L. B. and James B., Jr., orphans of Littleton. Joseph I. Gillis was named guardian of Mary Spence Robins, orphan of Littleton, in December, 1816. (Leslie P. Dryden, Dryden Family & Descendants, Alamo, TX, 1999, p. 55)
Littleton Robins and Martha Horsey had the following children:

+ 789 i. John Littleton Bowdoin7 Robins was born about 1802.

+ 790 ii. James Bowdoin Robins was born January 16, 1806.

791 iii. Mary Spence Robins was born in Worcester Co., MD about 1808. She married Samuel Johnson in Worcester Co., MD, June 18, 1825. (Leslie P. Dryden, Dryden Family & Descendants, Alamo, TX, 1999, p. 56)

Return to Table of Contents or Index

Go to Next Page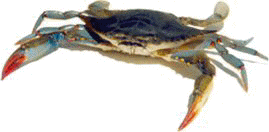 >>> Advertise Here <<<