790. James Bowdoin7 Robins (Littleton6, John Purnell5, Aralanta4 Purnell, John3, Thomas2, Thomas1) was born in Worcester Co., MD January 16, 1806. James died August 3, 1868.
He married Elizabeth Morris Hough Hayward in Worcester Co., MD, April 28, 1853. Elizabeth was born April 26, 1820. Elizabeth died February 13, 185_. (Leslie P. Dryden, Dryden Family & Descendants, Alamo, TX, 1999; Ruth Dryden, Cemetery Records of Worcester Co., MD)
James Bowdoin Robins and Elizabeth Morris Hough Hayward had the following child:

1046 i. John Littleton8 Robins was born in Worcester Co., MD February 1, 1854. John died March 31, 1911. He married Julia Leah Matthews in Worcester Co., MD, December 11, 1878. More information about John and his descendants can be found in Leslie Powell Dryden's "The Dryden Family."

Return to Table of Contents or Index

Go to Next Page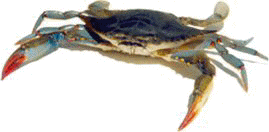 >>> Advertise Here <<<