149. Elizabeth "Betty"5 Fisher (Elizabeth4 Purnell, Thomas3, Thomas2, Thomas1) was born in Worcester Co., MD January 30, 1767. Elizabeth died January 6, 1802 in Worcester Co., MD.
She married John Purnell Marshall (Capt.). John was born in Worcester Co., MD February, 1761. John was the son of John Marshall and Elizabeth Purnell. John died March 19, 1829 in Worcester Co., MD. Recorded in his family Bible.
He made a will in Worcester Co., MD, January 31, 1829. John's will was probated in Worcester Co., MD, April 14, 1829. (Ruth T. Dryden, Worcester Will Book MH, f.364-368) John is shown living at Boguelnorton Hundred, Worcester Co MD in 1800 and 1810 census.
The "Republican Star" of August 29, 1815 reads: Sale of land where subscriber John P. Marshall formerly lived in Worcester County. It appears John went to Princess Ann, where he had a dry goods store. Newspaper item from January 13, 1829 notes a new store of Tubman Jones and L. S. White in Princess Ane, lately occupied by John P. Marshall - dry goods, groceries, hardware and cutlery. (F. Edward Wright, Maryland Eastern Shore Newspaper Abstracts)
Properties named in his will were "Bell Vale", "Bell Air" on the road from Poplar Town to Liberty Town, and "Wings Conclusion," all in Worcester County. (Ruth Dryden, Wills 1822-33, Book MH, p. 30) John received the tract, "Timmonds Choice" from his father's will in 1797. (Ruth Dryden, Worcester Co. MD Will Book JWB, p. 32)
John was the owner of a family Bible and the notes in the Bible are attributed to him. When these records were copied, the Bible was in the possession of Gordon A. Marshall, John's grandson. Family members called him "Uncle Jack." (dates-Melanie Ayres Merryweather, Genealogy of the Purnell Family; Anna Wharton Smith, Genealogy of the Fisher Family, 1896, Philadelphia, PA)
John Purnell Marshall(Capt.) and Elizabeth "Betty" Fisher had the following children:

+ 368 i. Matilda6 Marshall was born June 7, 1794.

369 ii. Elizabeth Marshall was born in Worcester Co., MD August 9, 1796. Elizabeth died 1800 in Worcester Co., MD. (dates-Melanie Ayres Merryweather, Genealogy of the Purnell Family)

Return to Table of Contents or Index

Go to Next Page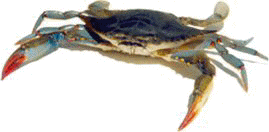 >>> Advertise Here <<<