491. William6 Purnell (Levi5, Levi4, Matthew3, Thomas2, Thomas1) was born in Worcester Co., MD after 1782. William died 1819 in Worcester Co., MD.
He married Amelia Parker in Worcester Co., MD, April 12, 1814.
He made a will in Worcester Co., MD, March 24, 1819. (Ruth T. Dryden, Worcester Co., MD Wills MH2, p. 27)
William's will was probated in Worcester Co., MD, April 23, 1819. Orphans court records of February 11, 1800 show a John Purnell, guardian to William Purnell of Levi. Levi was named in his father's will and is called "cousin" by his uncle, Milby Purnell in 1805. He was identified as William of Quepongo. William named four of Milby Purnell's children in his will: William, Levi, Thomas and Hetty. He named his daughter, Sally Maria and wife Milla. He named friend Littleton R. Purnell exor and if he refuses Dr. George W. Purnell. Witnesses: Moses Purnell, Littleton Bowen, John P. W. Henry, Joshua Hammond.
William Purnell and Amelia Parker had the following child:

827 i. Sally Maria7 Purnell. Named in her father's will.

Return to Table of Contents or Index

Go to Next Page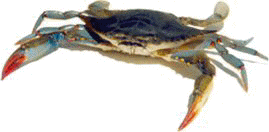 >>> Advertise Here <<<