1189. Thomas9 Woodard (Jr.) (Thomas8, John7, John6, Mary5 Martin, Joel4, Ann3 Keeling, Ann2 (Thorowgood), William1 Thorowgood) was born in Dobbs Co., NC November 28, 1744. Thomas died about 1835 in Sumter Co., SC.
He married Elizabeth (wife of Thomas Woodard, Jr.). In 1771, Thomas participated in the War of The Regulation, being #44, a Seargent, on the list of Capt. John Shearrard's company of Militia from Dobbs County. (Walter Clark, ed., The State Records of NC, Goldsboro, NC, 1907, Vol. 22, p. 282) In the spring of 1779, according to his Revolutionary War Pension Application made 4 Nov 1832, Sumter District, SC, Thomas enlisted as a Private in Capt. Joseph Williamson's Company, Major John Drake's Regiment of NC Militia, and served a tour of three months in Nash and Johnston Counties pursuing and repressing the Tories. Early in 1781 he entered another brief period of service in the NC Horse Troops in Capt. Michael Kenan's Company, Col. James Kenan's Regiment. They engaged in a number of skirmishes with the numerous Tories in Sampson, Duplin and Onslow Counties. He was honorably discharged in July of 1781 at Rock Fish, then called Cross Creek, in the vicinity of Fayetteville. (Revolutionary War Pension Claim #R11844)
In the 1790 census of Johnston County, Thomas was listed with two males over 16, four males under 16, 7 females and one slave. In February Court, 1791, Thomas sold Luke Woodard for 5lb a tract of 125A in Johnston Co., south of Contentnea Creek adjoining Hardy Williamson and Newsome; witnessed by John Holimon and John Joyner (Johnson Co. Trans., 2, p. 369) On 20 Nov 1791 he sold 250A to William Richardson for 150lb in specie south of Great Buffalo Swamp at the mouth of Cattail Branch; witnessed by Luke Woodard and Stephen Grice (D.B.S1, p. 137) On 11 Jan 1793, Thomas Woodard of Johnston Co. and Jesse Woodard of Nash Co. sold Luke Woodard for 500lb current NC money all their rights to lands in Wayne Co. from the estate of the late Isaac Woodard; witnessed by Joel Newsome and Mary Coleman. (Wayne Co. D.B. 5, p. 426) On 13 Feb 1795 he sold Hardy Williamson for 15lb currency 100A south of Contentnea Creek; witnssed by Thomas Woodard, Jr. and Elizabeth Woodard (D.B. 6, p. 86) On 30 Jan 1798, Thomas and Jesse Woodard witnessed a deed for land on Marsh Swamp by the heirs of Jeremiah Nochols (Nash Co. D.B. 6, p. 86) On 15 Mar 1799, he sold to Thomas Woodard, Jr. for 200lb in specie 150A south of Contentnea Creek; witnessed by Micajah Peacock and Joel Newsome (D.B.21, p. 198)
The 1800 census of Salem Co., Sumter District, SC, Thomas Woodard was listed with a male 45+, female 16-26, and 3 slaves. Later in 1800, Thomas apparently moved to the area of Singleton's Crossroads, a little south of Bishopville, SC. With him he carried "a trunk full" of family papers which one of his sons later carried to Mississippi and "are apparently now lost." (1832 Revolutionary Pension Application)
On 21 Jan 1802, Thomas sold Wyly Ford 10A that "said Woodard now lives on," witnessed by Isaac Woodard, Willis Turbeville, and Drury Clanton (Sumter Co. D.B.A, p. 137). On 2 Dec 1805, he sold to James Kelly 100A "whereon William Wheatley now lives" from a grant to Dennis McClendon, witnessed by Nathan Hanks and Moore Davis. (D.B. CC, p. 100) On 21 Feb 1810, Thomas Woodard and Isaac & Nancy Woodard sold John Reed of Kershaw District a tract consisting of parts of former grants to Dennis McClendon and Willis Turbeville; witnessed by William Josey, Willis Josey and Benjamin Dubose (D.B.CC, p. 492) In the 1810 census of Salem Co., Sumter District, SC, Thomas was listed with 1 male 45+, 1 male 26-45, 1 male 16-26, 1 female 45+, and 3 slaves. The 1820 census shows Thomas listed with 1 male 45+, 1 male 26-45, 2 males 10-16, 1 male under 10, 1 female 45+, 1 female 26-45, 1 female under 10, and 4 slaves.
On November 5, 1825, Thomas bought 50A from William Dunn in Sumter District, SC (D.B. G, p. 282) The 1830 census of Sumter DIstrict, SC shows him listed with 1 male 80-90, 1 male 50-60, 1 male 15-20, 1 female 80-90, 1 female 40-50, 1 female 5-10.
The family graveyard was about 3 1/2 miles from Bishopville, SC and has since been plowed under.
Thomas Woodard(Jr.) and Elizabeth(wife of Thomas Woodard, Jr.) had the following children:

1565 i. Thomas10 Woodard (III).

1566 ii. Stephen Woodard was born in NC before 1775. Stephen died 1831 in Johnston Co., NC, at 56 years of age. He married Mary Elizabeth Horn in NC, about 1799. Mary was born in NC about 1784. Mary died about 1875.

1567 iii. James Woodard was born before 1778.

1568 iv. Isaac Woodard was born in NC 1782. (1850 census, Houston Co., GA) Isaac died before September 7, 1863 in Houston Co., GA, at approximately 81 years of age. Probate date. He married Nancy Singleton.
Nancy was born in NC about 1784. (1850 census, Houston Co., GA) Nancy was the daughter of John Singleton(III) and Frances Langston.
Nancy died before October 4, 1856 in Houston Co., GA, at approximately 72 years of age. Date of Isaac's will; Nancy was deceased. Signed her mark "X."
He made a will in Houston Co., GA, October 4, 1856. Isaac moved to Sumter District, SC about 1800 with his family. He bought and sold land in Sumter from 1805 to 1833. A tally of his land bought and sold reveals that the following conveyance constituted all that he owned at the time: 5 Oct 1833 Isaac Woodard sold to Hardy Stuckey 552A in Upper Salem on the north side of Camp Branch, parts of surveys made 25 Dec 1818 and 20 Feb 1810; Nancy released her dower rights to this land on 25 Jan 1834.
Isaac purchased land in Houston Co., GA on December 20, 1834 from William Melton for $600, land lot #232 in the 10th District, being 202 1/2 acres; witnessed by John Woodard, Jr. and Joseph Barker. That Nancy released her dower in Sumter, SC in January and Isaac bought land the next December indicates they moved to Georgia in 1834. Isaac's son, Thomas, had a son, Henry Stuckey Woodard, born in Georgia November 5, 1833, so Thomas was in Georgia before his father.
The 1850 census of Houston Co., GA shows Isaac Woodard, 68 years old, born NC, was the head of household #712. With him was only wife, Nancy, age 66, born NC. They were living next to son, James Woodard. The 1860 census shows Isaac age 77, with total declared assets of $12,000. Living with him was day laborer Harrison Spikes, age 22. Isaac's son, Asa, lived next door.
Isaac named his two youngest sons as executors in his 1856 will, as his older sons were by then in Louisiana.

Return to Table of Contents or Index

Go to Next Page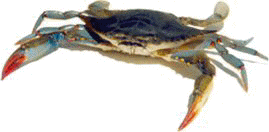 >>> Advertise Here <<<