717. Ellen Jane9 Purnell (Zadock8, John7, Sarah6 Marshall, Thomas5, John4, John3, Thomas2, John1) was born March 29, 1830. Ellen died July 11, 1853 in Worcester Co., MD, at 23 years of age.
She married Charles H. Bowen in Worcester Co., MD, July 31, 1849. (Mary Beth & Vanessa Long, Worcester Marriage Records)
Charles died 1850. Charles, his wife Ellen and seven month old daughter, Rose E., are found in the 1850 census of Worcester County. Dates from gravestone (1.75 mi SE US 113, "Wallops Neck" SW of Bay's End Lane, located and noted by James R. Trader; notes of Suzanne B. Hurley, Ocean City Lifesaving Museum)
Ellen Jane Purnell and Charles H. Bowen had the following child:

1123 i. Rose E.10 Bowen was born in Worcester Co., MD about 1850.

Return to Table of Contents or Index

Go to Next Page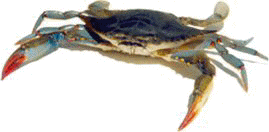 >>> Advertise Here <<<